In my previous newsletter, I mentioned the slowdown in the Quebec real estate market due to an imbalance between supply and demand, putting buyers at an advantage. According to the Canada Mortgage and Housing Corporation (CMHC), a slight upturn is expected in this key segment of the economy for all of Quebec.
Here are the main forecasts the CMHC presented to some 500 industry professionals who had gathered in Quebec City: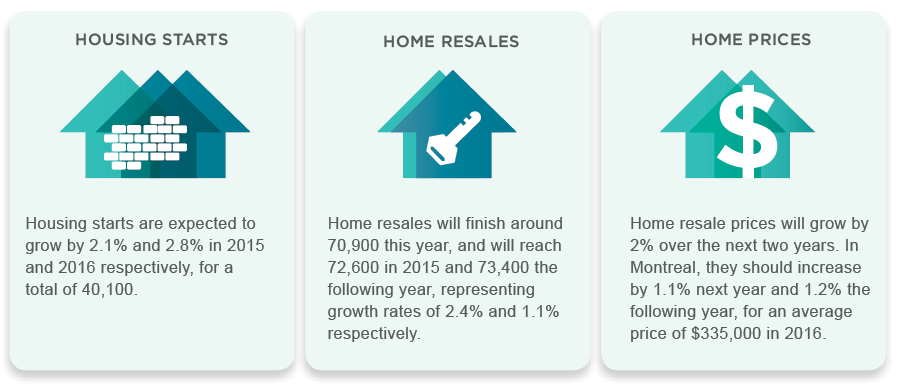 The forecast is slightly less sunny for the Quebec City region, due to a wider choice in the resale market. As a result, the CMHC says it expects housing starts to slow by 2016.
These forecasts confirm the trend of recent months. For our selling or buying clients, this is good news because the Greater Montreal market will benefit from this upturn. Do not hesitate to contact us for a more targeted analysis of your needs and of the market.
The president,
François Bissonnette