Built at the turn of the 19th century, the 357 du Village in Repentigny is a breath of fresh air. This traditional Quebec farmhouse retains all the charming authenticity of its original structure and raw materials, tastefully enhanced with smart modern touches. A unique beauty oozing with character!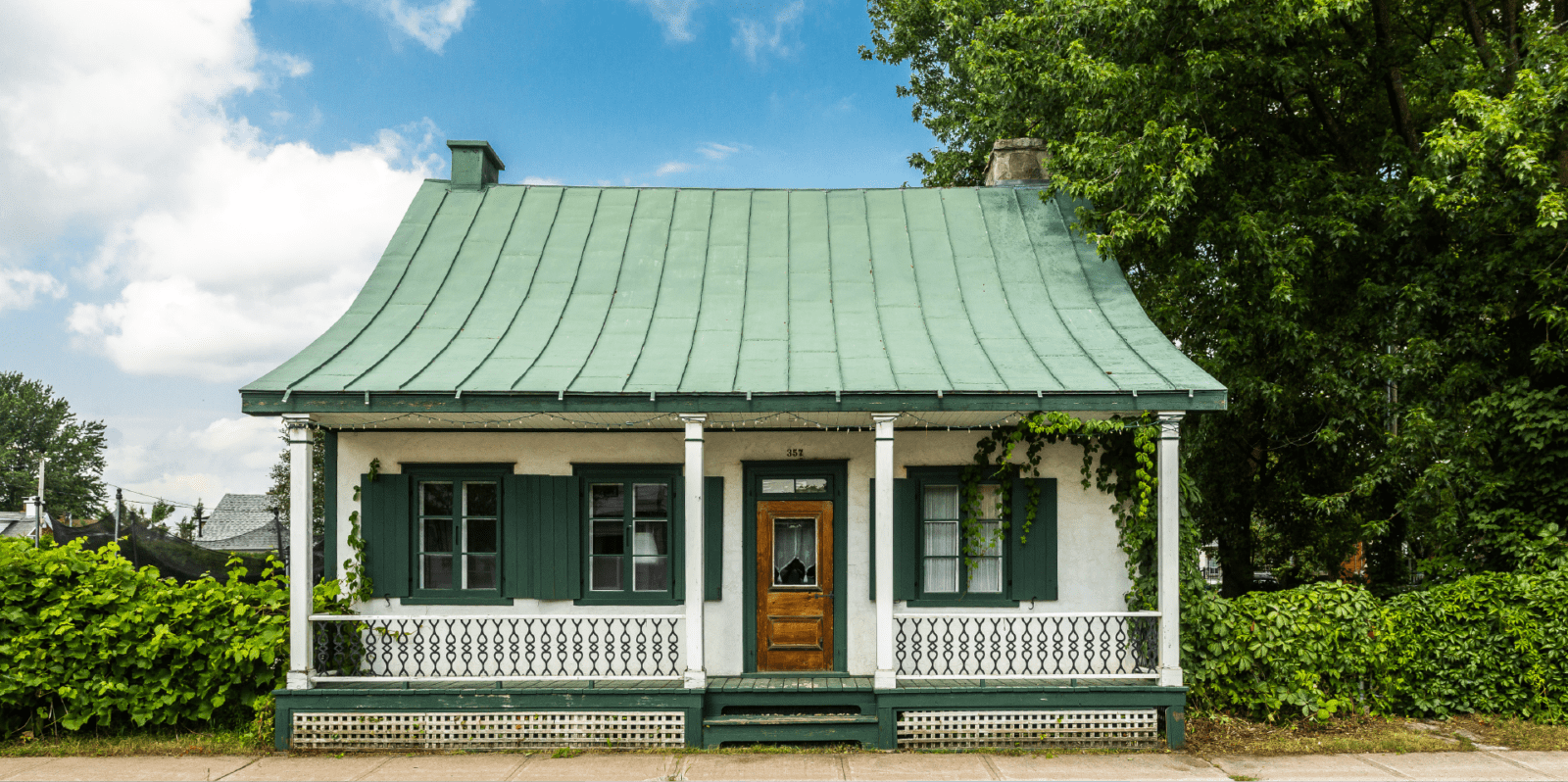 Jean-François and his family currently live in this ancestral home, which had belonged to the same family for more than 150 years. When these lovers of architecture came across the pretty green house seven years ago, it was love at first sight. With its exposed beams, woodwork and stone fireplace, the couple could easily picture bringing up their children in this home, which seemed created for a happy, simple life.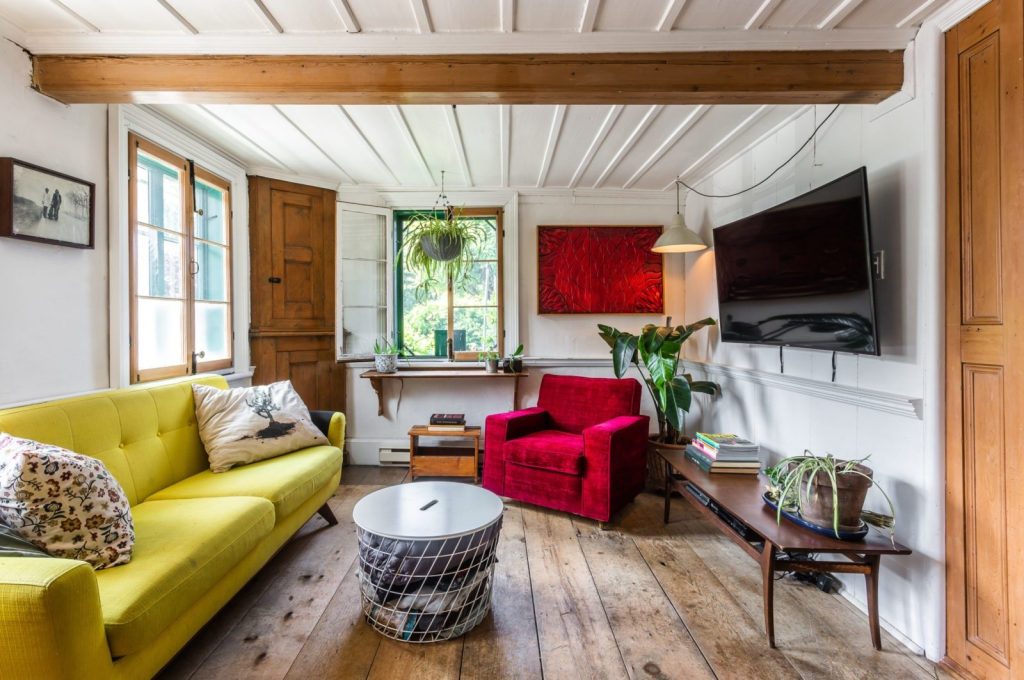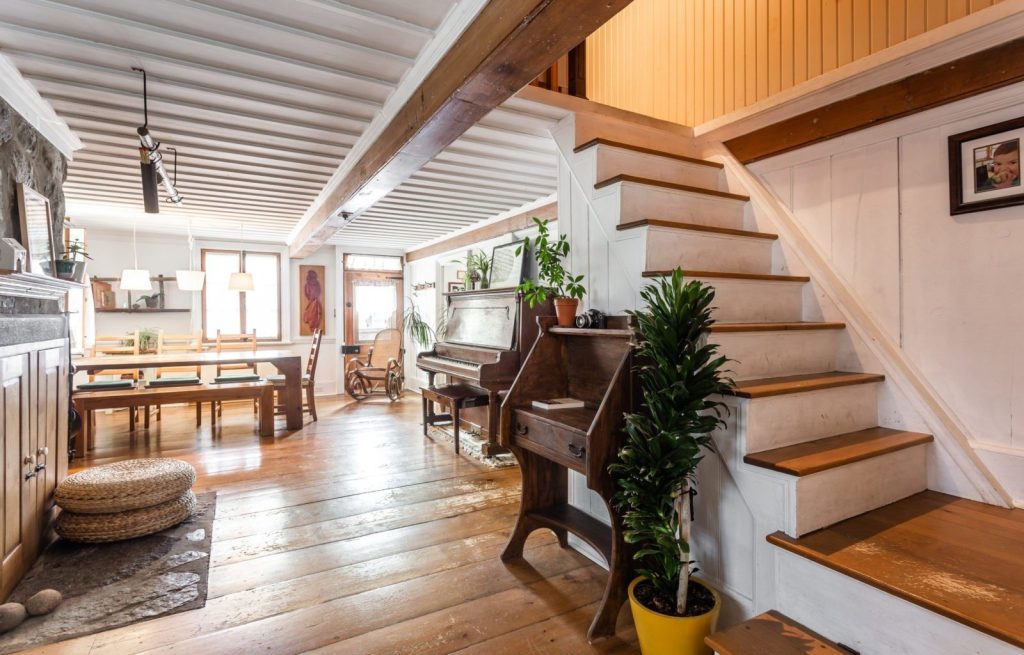 The home also benefits from being located on one of the most beautiful streets in the area, which offers a true community life. All events in the "Little Village" include activities for the entire family, and everyone knows each other. During the winter months, the snowy slopes near the church become "the" sledding hill. Come the warm weather of spring, the streets bustle with life, creating a friendly ambiance for residents. Contrary to what one might think, the area is attracting more and more young families looking to give their children a chance to grow up amid nature.

© www.petitvillage.org and www.hexagonelanaudiere.com
What's more, the property is built on a large lot of over 14,000 square feet that once housed a barn, a stable and even a henhouse. A huge yard that's perfect for families looking to spend time outdoors each day – whether putting around in the veggie patch, playing in the cabin or simply running barefoot in the grass. An enviable lifestyle with the distinctive appeal of a truly special home.
The owners' favourite room? The cozy dining room, which offers plenty of space for entertaining and opens onto the stone fireplace.