The REALTA quality is the result of a team effort in which our business partners play an important but often unrecognized role. We thought it was time change that. Today, we'd like to introduce you to Anouk Bouyssou, notary and legal counsel.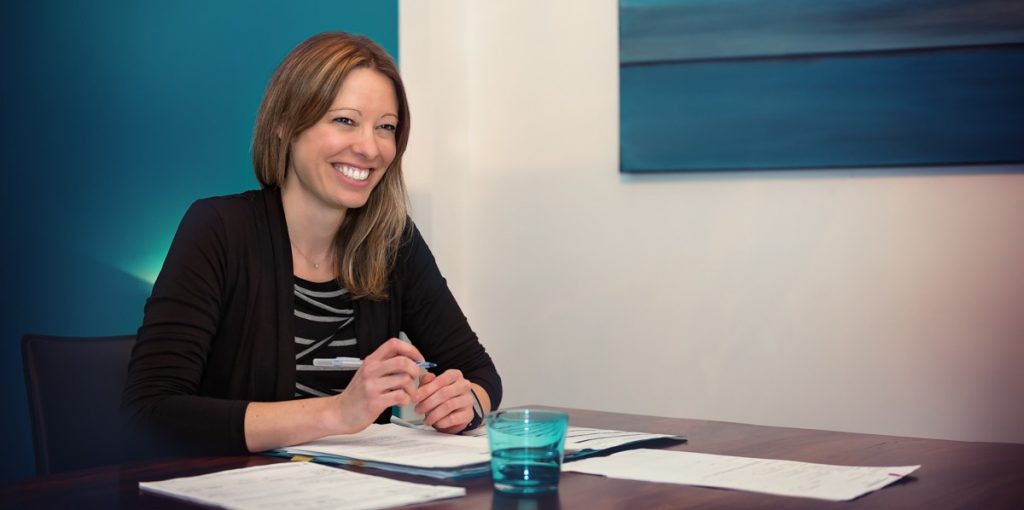 How does someone become a notary?
Actually, I was interested in all aspects of the law. profession is just one branch of It's only after three years of law school that people decide between becoming a notary or a lawyer. I quickly realized, however, that I am much better suited to reading and writing than litigation. I enjoy reading legal documents and carefully preparing transaction records. It wasn't a tough choice; after 11 years, I am still enthusiastic about my work!
What distinguishes your office from others in the market?
Without hesitation, our personalized services and the care we take in protecting our clients' interests at all times. Due to the small size of my practice (it's just me and my indispensable colleague), you have direct and easy access to me, and I will personally take care of your file. I do all the legwork and research, and I am happy to go to my clients. Nothing slips between the cracks. My assistant efficiently handles all the extensive paperwork. We make the perfect team. This is true for everything related to real estate, but also for our other services related to personal law such as the preparation of wills and mandates like power of attorney.
How did you become a REALTA business partner?
I started out as a client when I hired them to sell my condo around ten years ago. We immediately clicked and they started recommending me to their customers. Today, real estate law and especially anything related to co-ownership makes up about three-quarters of my practice. I am keenly aware that REALTA stakes its reputation on recommending me and I do everything I can to merit this trust.
What strikes you most about REALTA?
First and foremost, their professionalism. For example, the sales and purchase files they submit are exemplary in terms of their overall quality and attention to detail. Also the quality of their relationships with customers. They devote so much attention to them. The trust they build is truly unique! I can see it whenever I meet with clients they have referred to me for the first time. They accept me, no questions asked, even if they don't know me.
Me Anouk Bouyssou  |  T 450 688 0100  |  abouyssou@notarius.net