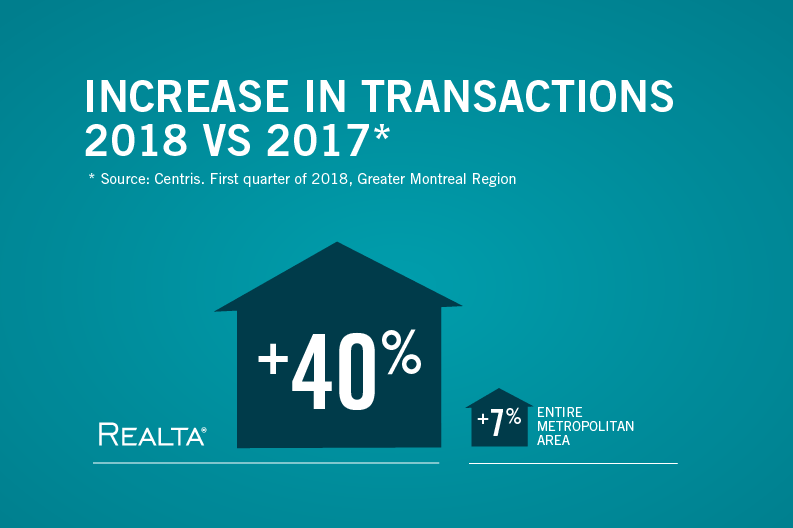 REALTA Outperforms the Market!
While residential sales for all brokers on the Island of Montreal increased by 7%, REALTA saw its sales surge by an impressive 40%.
Impressive results that speak for themselves. If you want to make the most of this favourable market, put your trust in our team.
According to the Centris® database, the first quarter of 2018 saw residential sales in the greater Montreal region increase by 7% versus the same period in 2017.
"The residential real estate market has not slowed down in March in the Montreal region. It's the 37th consecutive increase and also the best month of March in eight years."  – Centris 
---
Other good news for REALTA customers:
Four of the six major areas in the metropolitan area recorded increased activity, with the Island of Montreal finishing in second place with 7% growth.
Median prices of single-family homes have increased by 4% on the Island of Montreal.
Plex sales have grown by 3%, recording their best month of March in 8 years.
Condos were the biggest winners in March, recording sales growth of 19% in the Montreal area.
---
Our customers have put their trust in us.
To profit from Montreal's red-hot real estate market and REALTA's winning strategies, contact us.