A Memorable Evening
It was evening of celebration on March 9th during the official inauguration of the International House of Puppetry Arts (MIAM). Among the 100-some attendees were two ardent promoters of the project: former Outremont mayor Marie Cinq-Mars and Louise Lapointe, General and Artistic Director of the Casteliers Festival. REALTA was proudly represented at the event by its founder – and for good reason! As Chairman of MIAM's board, François Bissonnette has been at the heart of this project since its start in 2013. In a pictorial speech that thoroughly entertained the crowd, François summarized the journey of this "dream come true":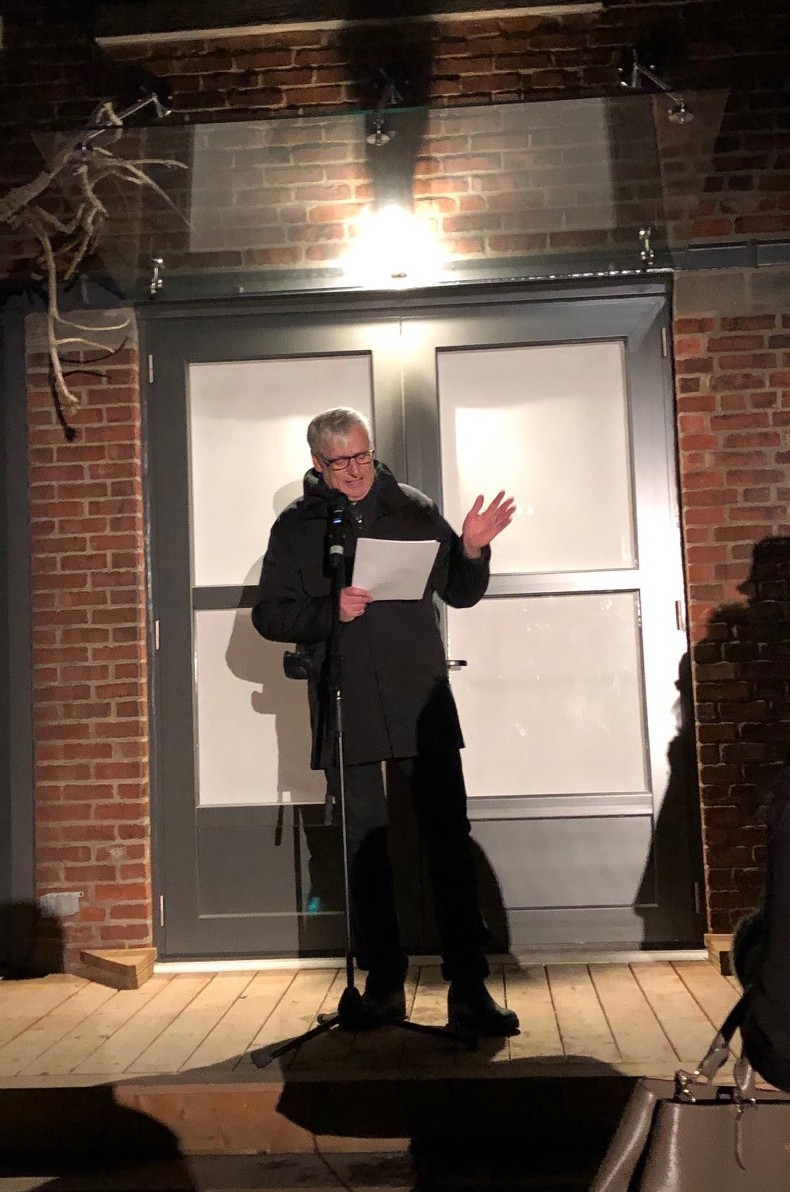 "Six years of hard work, plenty of ups and downs, and lots and lots of changes in government at the municipal, provincial and federal levels. New ministers, new councillors and, of course, thanks to everything such changes entail, ever-new presentations of the project. Dozens and dozens of presentations. And after these endless presentations, we always heard the same comments time and time again: Congratulations on an amazing project! That's wonderful! Don't give up! Think big! And when we followed up, we heard: We're studying your file and cannot give you an answer at this time. Be patient! Budgets are tight! You get the idea."
But finally, thanks to grants from the City of Montreal as part of its 375th anniversary celebrations and from the federal and provincial governments as well as to a fundraising campaign among business leaders and the general public, we were able to refurbish the building at 30-32 Saint-Just Avenue, which had been abandoned to rodents in 2006, and turn it into the brand-new home of the International House of Puppetry Arts – otherwise known as MIAM. The building is now home to a fully equipped creative lab, a tool-making workshop, a multi-purpose space that's open to the community and a variety of other specialized resources and expertise, among other things. It also houses the offices of the Casteliers Festival and the Quebec Puppeteers Association.
For us at REALTA, this initiative is yet another way for us to strengthen our ties to the Outremont community and contribute to its growth.

François Bissonnette
President