2020 – A historic year for real estate in Quebec!
Quebec hit new real estate records in 2020, with a total of 121,213, transactions. That's a growth of over 18% versus 2019.
How did Outremont fare? It accounted for 179 of these transactions. That's on par with the 180 transactions for 2019, which was already a record year for our beautiful borough.
Where are all these property sales coming from?
Despite the COVID lockdown and the notable drop in GDP, the pandemic has been a boom to the province's real estate industry and Quebec homes have been selling like hotcakes.
One of the key factors positively affecting real estate was the shift in monthly family expenses. With vacation budgets having nowhere to go, sales of second homes have skyrocketed – particularly in Estrie and the Laurentians.
Another notable factor that made 2020 such a big year for real estate was the growing desire for larger properties. The current mantra of buyers can be easily summed up as: "I want something bigger."
What are the trends for Outremont's condo category?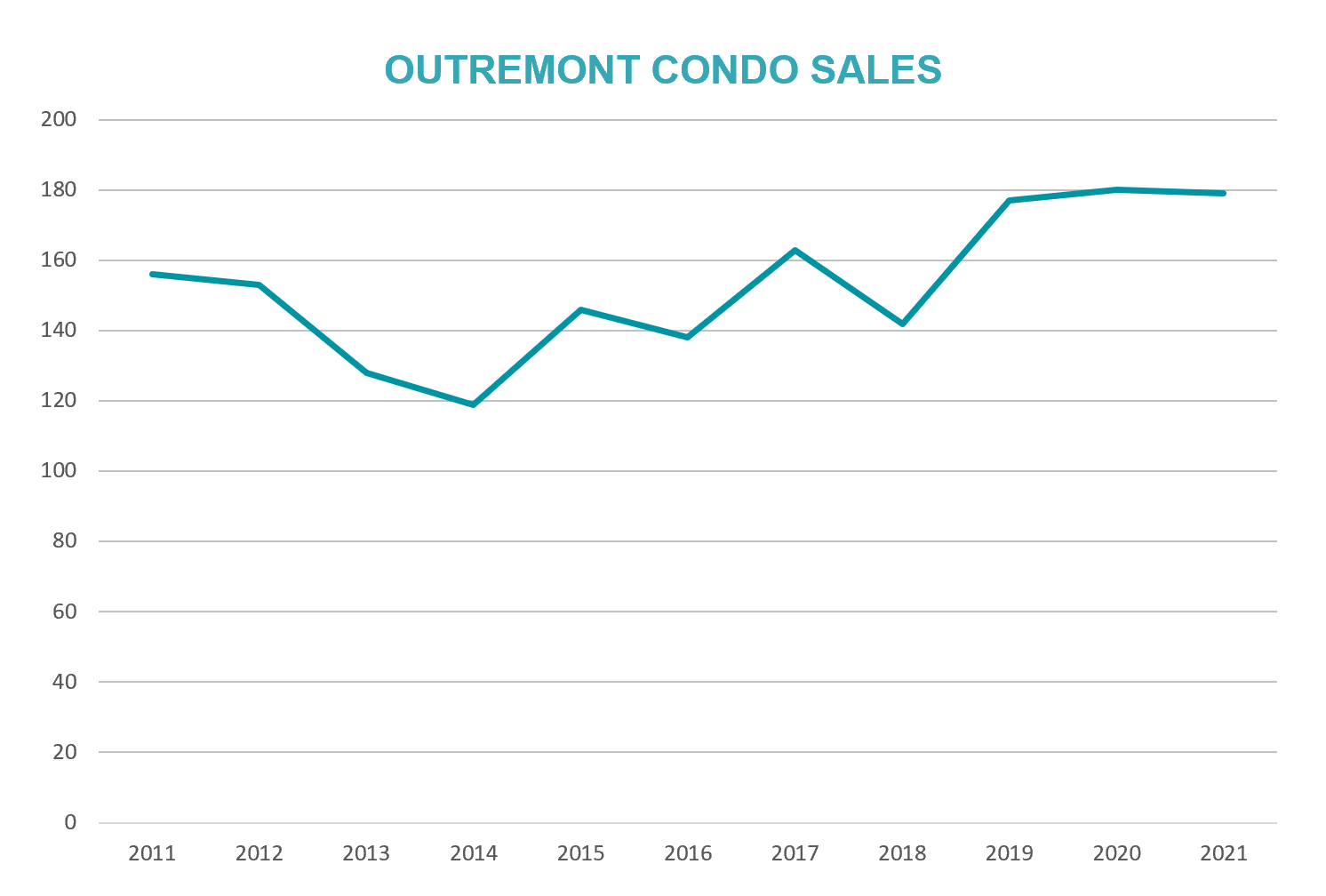 The key figures in the Outremont condo category for 2020 are:
179 transactions
Condos selling in 51 days on average
Average selling price of $725,000 – up 16%
For 2021, we expect Outremont to level off at around 160 transactions, which is a drop of 10% versus our record year of 2020. We will continue to see few homes available for sale and prices will continue to climb – putting the advantage squarely in the hands of sellers.
Contact us
Whether you're looking to sell or buy, François Bissonnette's 25 years of experience in evaluating property values can help you better sell your home.
"Since 2008, the average REALTA property has sold at 98% of its asking price." Our brokers have in-depth knowledge of the entire Montreal real estate market, including for each neighbourhood. We don't take chances when it comes to pricing your home. We carefully analyze comparable real estate statistics by neighbourhood and by street.