"Le Plateau", as Montrealers affectionately call it, is a borough located in the heart of the city that occupies an area of approximately 8 km² at the base of Mount Royal. This area adjacent to downtown offers a dynamic daily life in a setting of mythical charm.
The Plateau-Mont-Royal neighborhood has an undeniable appeal to Montrealers and tourists because of its quality of life, its tree-lined streets, its typical staircases, its lively parks, its bustling commercial streets, its sidewalk cafés and its community of creators and writers such as Michel Tremblay, an internationally renowned novelist, playwright and screenwriter.
A successful mix of cultures and languages
Montreal is well known for its rich and vibrant culture. The Plateau Mont-Royal is a perfect example of this diversity. With 35% of its population being immigrants, its cosmopolitan population includes a large number of residents from France. To this diversity is added a variety of different cultures and ethnicities. From Italian to Chinese, from French to English, the Plateau is a melting pot of languages and traditions. French remains the most widely used language, although English, Spanish, Portuguese and Yiddish are used daily by many people.
This cultural richness is reflected in the region's architecture, food, art and music. It is no wonder that the Plateau is one of Montreal's most popular tourist destinations.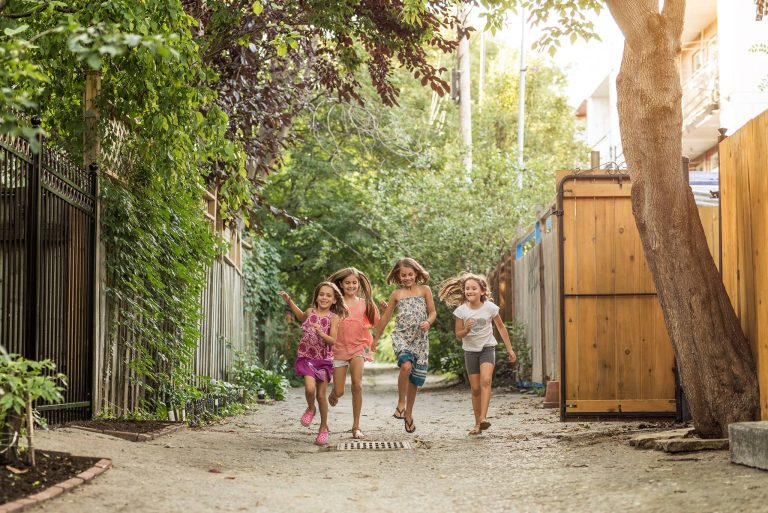 Parks, a year-round lifestyle
Welcome to meetings on the grass, romantic picnics, walks under the snow and steaming BBQs! Very popular with Montrealers, the many parks of the Plateau-Mont-Royal lend themselves to all occasions, in all seasons!
Jeanne-Mance Park
It has several courts for tennis, beach volleyball, soccer (soccer) and baseball. Its playground and paddling pool have just been renovated for the pleasure of the children. And every Sunday, until the snow falls, Montrealers gather to enjoy the afternoon to the beat of the tom-toms.
Laurier Park
It is common to see groups setting up for barbecues. Its dog park, public pool, petanque court, two baseball fields and soccer field, among other facilities, attract sports enthusiasts.
La Fontaine Park
The perfect place to relax in the sun. In addition to two children's playgrounds, tennis courts and several other sports fields, the park has an artificial pond that turns into an ice rink in winter.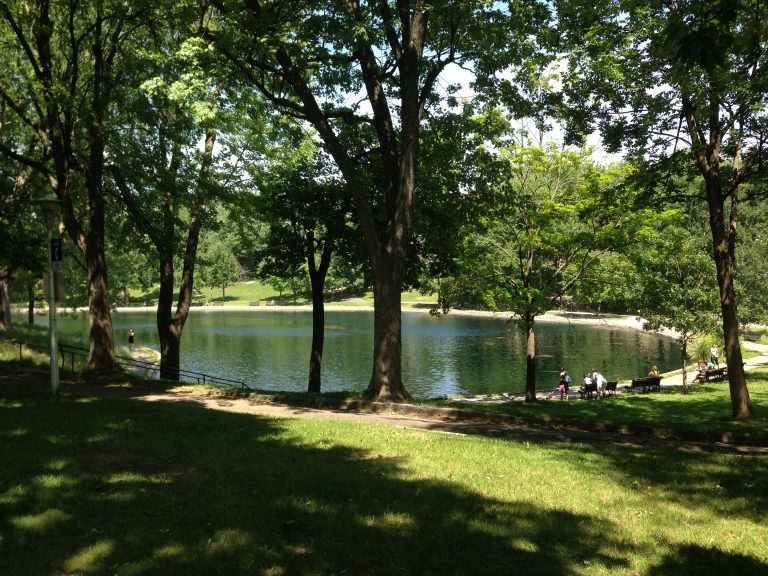 Going out without having to go far
With a mix of artists, musicians and young professionals, the Plateau has a lively energy that is unmatched anywhere else in the city. The streets are lined with trendy cafes, boutiques and art galleries, and there's always something new to discover. The Plateau is also home to some of Montreal's best nightlife, with a mix of bars and clubs to suit every taste. Whether you're looking for a night on the town or a quiet evening spent exploring the many charms of the neighborhood, Plateau Mont-Royal is sure to have something for everyone.
Mount Royal Avenue
A popular destination as it is full of beautiful boutiques, including the famous "thrift stores" (second-hand clothing stores), restaurants and bars that are always crowded.
Saint-Laurent Boulevard
Also known as "the Main", this street attracts a lot of visitors. Several times a year, the street becomes pedestrian and festive for a few days, during the Mural urban arts festival or the famous "sidewalk sale".
Saint-Denis Street
With its specialized businesses, theaters and activities, it is also very popular.
St-Hubert, Mentana, Rachel and Duluth
Streets that you will use regularly if you move to the area and where you will find small jewels of shops.
An atypical architecture
The Plateau Mont-Royal has everything to please architecture lovers. This neighborhood offers an exceptional variety of buildings, from working-class houses to remarkable institutions. It is characterized by its architecture with its Victorian or colonial style houses, its wrought iron exterior staircases, a signature of Montreal and not to mention its colorful facades.
It is full of surprises and inventiveness, the alleys are tinged with 1000 details that do not leave indifferent. All these alleys and lanes in which you must absolutely dare to get lost! To find yourself in a green alley animated by a "village life" or in a courtyard or a garden…
Take a walk on Laval Street, essentially between Sherbrooke Street and Duluth Avenue. You'll be excited to see little wonders here and there. Walk around Carré Saint-Louis Park and be sure to look up at the cornices of the houses. Some will surprise you!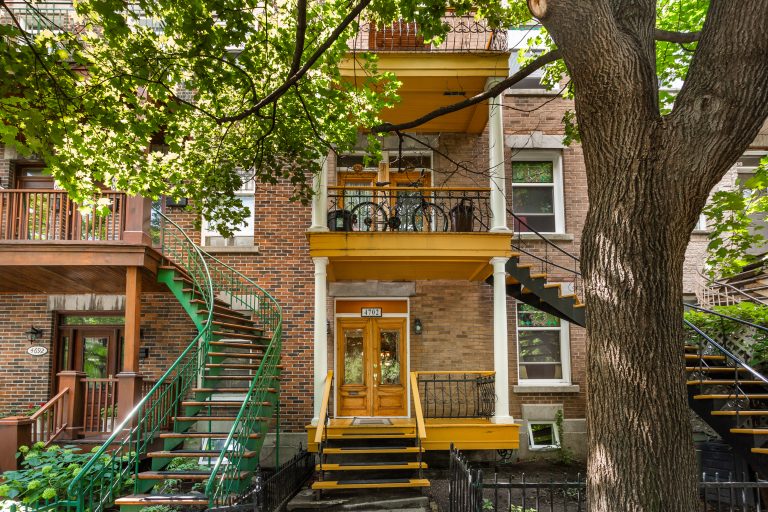 A rare offer on the market
In the current real estate climate, Plateau lovers who want to become homeowners in the neighborhood must be patient. Like many central areas of Montreal, the Plateau Mont-Royal real estate market has been very strong in recent years, with apartment and house prices increasing significantly.
Don't miss any more information, subscribe to our newsletter and be the first to know about the statistics of the Quebec real estate market!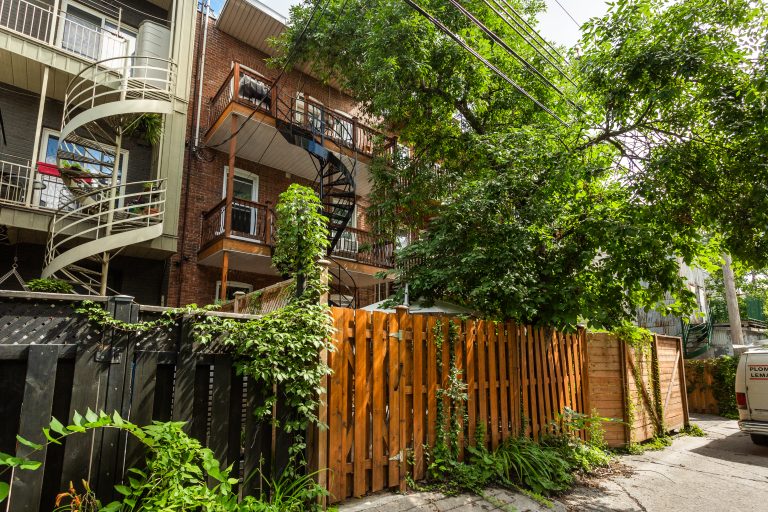 Discover the essential dishes of Québec cuisine
With its trendy and hip side, the Plateau Mont-Royal is nevertheless a jewel to discover the very traditional and familial Quebec cuisine.
Here are some addresses that have defied time and have been at the heart of some Quebec novels:
Beautie's for its brunches,
Schwartz for its famous smoked meat sandwich,
La banquise for its famous poutine,
Ma poule mouillée for its roast chicken,
La Binerie for its brunches.