Between the duties of daily life, work and family matters, it is possible to feel that life is moving at a faster pace than we are able to handle. However, it is possible to find a balance that brings us peace and serenity, while accomplishing the essential.
To return to the essential is to put aside everything that weighs down our daily lives. We prioritize what brings us happiness and we sort out what slows us down. By putting effort into what is meaningful to us, we can move more quickly toward our personal goals.
These small actions can go hand in hand with a minimalist vision of your home. Find out how!
What is minimalism?
Inspired by art, minimalism originated in the 1960s. Minimalism is an art form "that asserts itself from limited, not to say minimally limited, resources, an art that eschews abundance in composition, opulence of texture and complexity of structure." When this art form is applied to everyday life, then, it means that minimalists make sure to purify their living space, limit the objects they own, and emphasize what is truly important.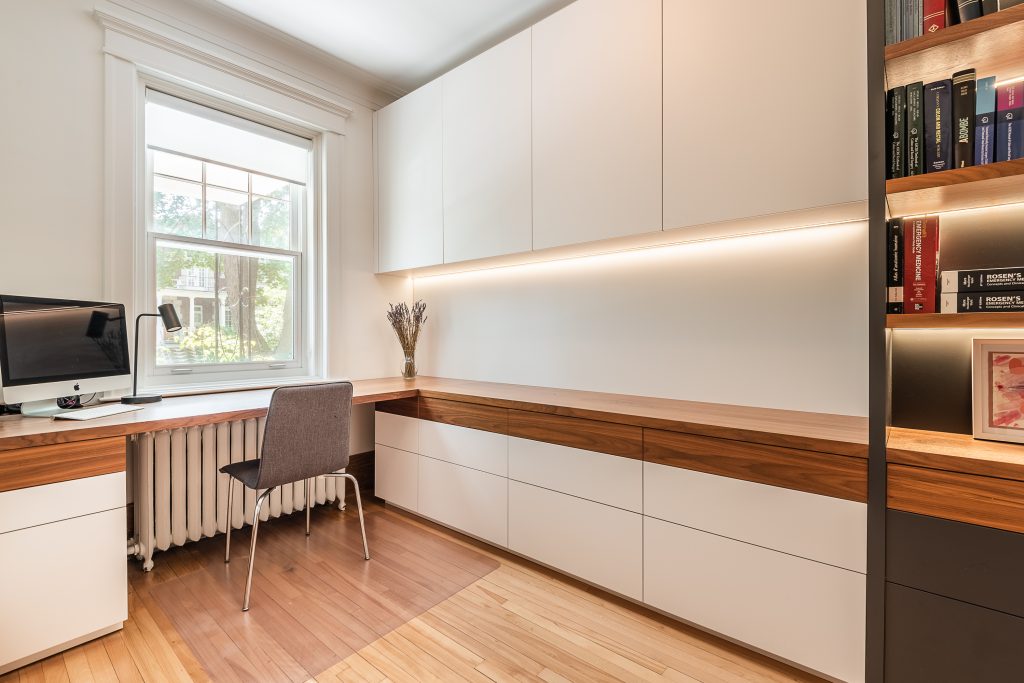 Adopt minimalism
In recent years, minimalist interior design has attracted increasing interest. The primary desire is to simplify one's entire material possessions to make room for the Self. This means that instead of accumulating hundreds of objects, we make room for our own person in order to live, quite simply. Superfluous purchases are exchanged for activities, leaving space for what really matters: interpersonal relationships, self-fulfillment and learning.
By minimizing the amount of things we own, we find our place in a society where everything is available in large quantities. Rather than existing through our possessions, we exist for who we really are. Our efforts are put in the right places, saving us time to take care of ourselves.
Although it may seem cold and stark at first glance, minimalist decor can actually be very warm and inviting. The key is to carefully choose furniture and accessories that complement the space without overpowering it. Done right, a minimalist interior can be both stylish and functional. In a world that is constantly moving and changing, sometimes it's nice to come home to a calm and serene space. For these reasons, minimalism should continue to grow in popularity in the years to come.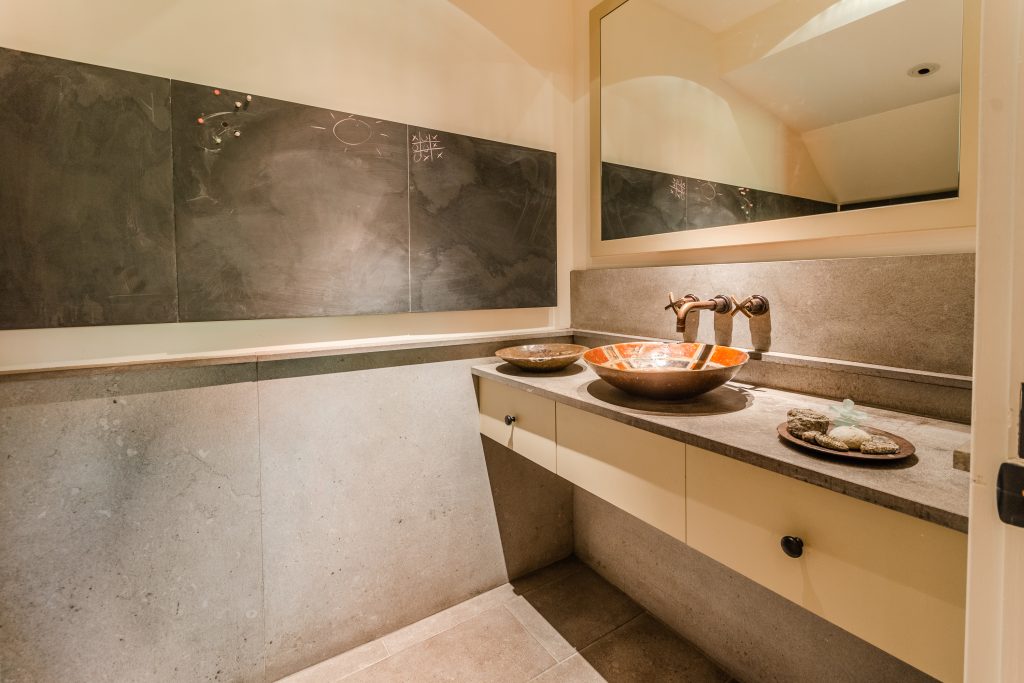 Incorporate wood in all its forms
When we talk about the minimalist style, we often think of these ultra-cold interiors with modern materials (plexiglass, aluminum, etc.). This is not always the case. Minimalist and vintage, as well as minimalist and classic, seem to go hand in hand. They both share a sense of elegance, simplicity and honesty. The kind that never overdoes it, but always remains elegant at heart, no matter what era it belongs to! To perfect these atmospheres, what could be better than wooden furniture and accessories?
You will have understood that to warm up your minimalist interior, nothing can replace the warmth of wood. This noble and timeless material has the advantage of matching all decorating styles while bringing a touch of authenticity to an atmosphere that is sometimes extremely refined. The Japanese, precursors of minimalism as we know it today, have understood this! Wood can be found in almost all of their furnishings, and in many different forms. To adopt a minimalist atmosphere in your home, you can integrate wood in the form of flooring such as parquet, or in the form of furniture or, in small touches, as driftwood accessories, shelves, etc.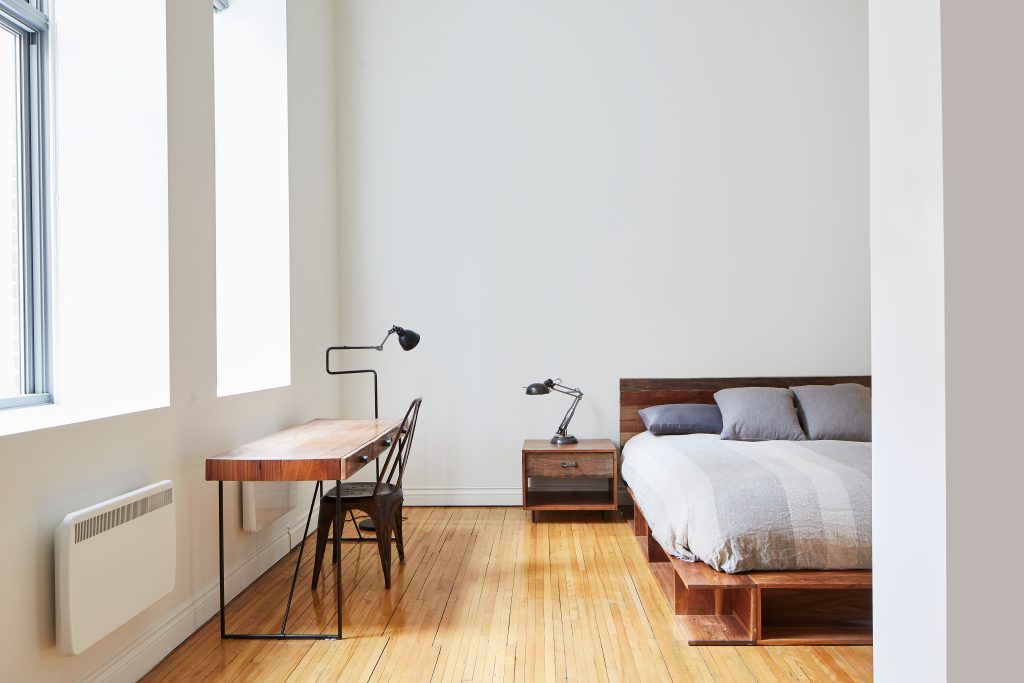 White for brightness in your minimalist home
Of course, minimalism works very well with color. And fortunately, otherwise life would be very sad … But white remains a timeless, a guarantee of well-being in the house. Indeed, white walls in an interior, regardless of the space involved, better highlight certain objects and allow the eye to focus on other details. The atmosphere is soothing, bright … Yes, white reflects light, it's no secret! Think of reinforcing the luminous effect created by your white walls by leaving them free of any object or almost (posters, frames, shelves…). Of course, as in all areas, it is important to find the right balance that best suits your tastes and lifestyle.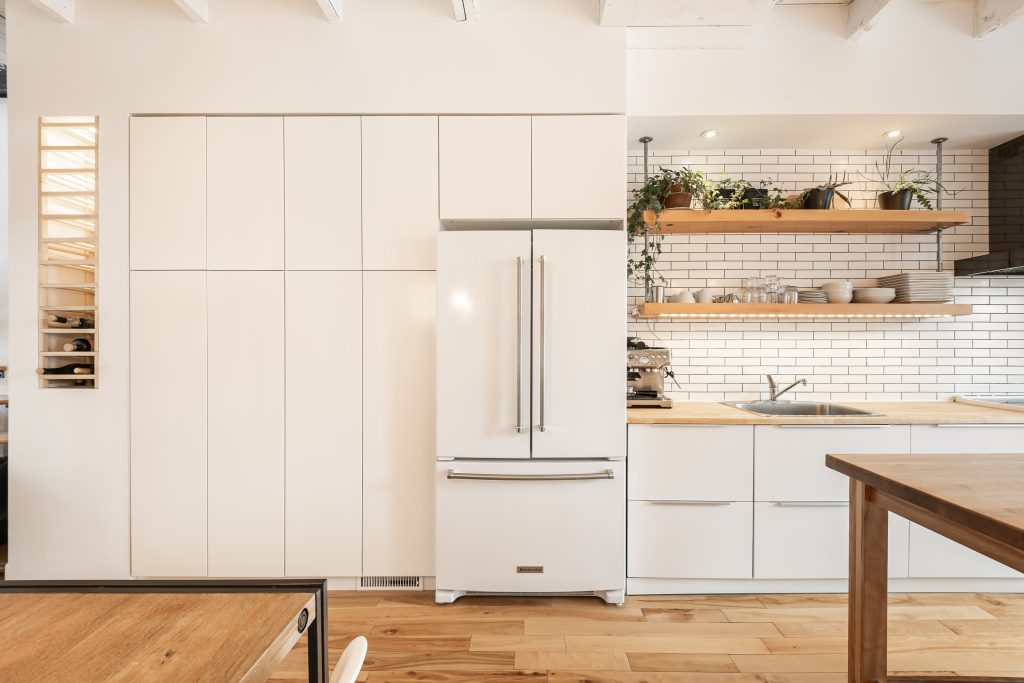 Focus on fine materials
In fashion, there is the "Fast-fashion", a way to consume at all costs without worrying about the quality or the origin of the materials, and even less about the manufacturing methods. Only the price and the trend count! The same thing exists in the field of interior decoration.
Focus on beauty. And by beautiful, we mean "beautiful materials", "work of forms", "craftsmanship", etc. One of the main principles of minimalism is to buy less, but to buy durable linen bedding, which you will be sure not to get tired of, solid wood furniture, designer lighting, delicate ceramics … Of course, the cost is higher, but the fact of waiting allows you to make a thoughtful purchase and to appreciate the object even more once at home!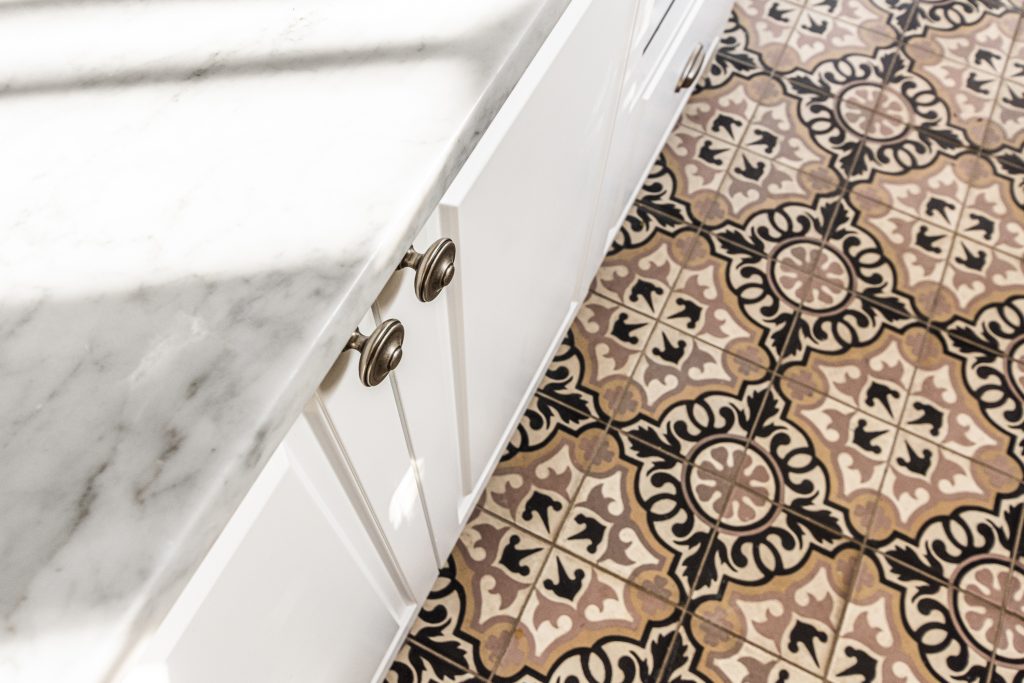 Remain timeless
Don't waste time following the latest trends! As mentioned earlier, it's better to focus on good quality basics rather than on the latest novelties that you may quickly get tired of.
Opt for neutral tones, which you will not get tired of, simple shapes… This does not prevent you from incorporating these objects into your existing furniture, family furniture or more artistic designer pieces! As in fashion, it is always nice to have your "little black dress"… and to dare to mix and match while remaining sober.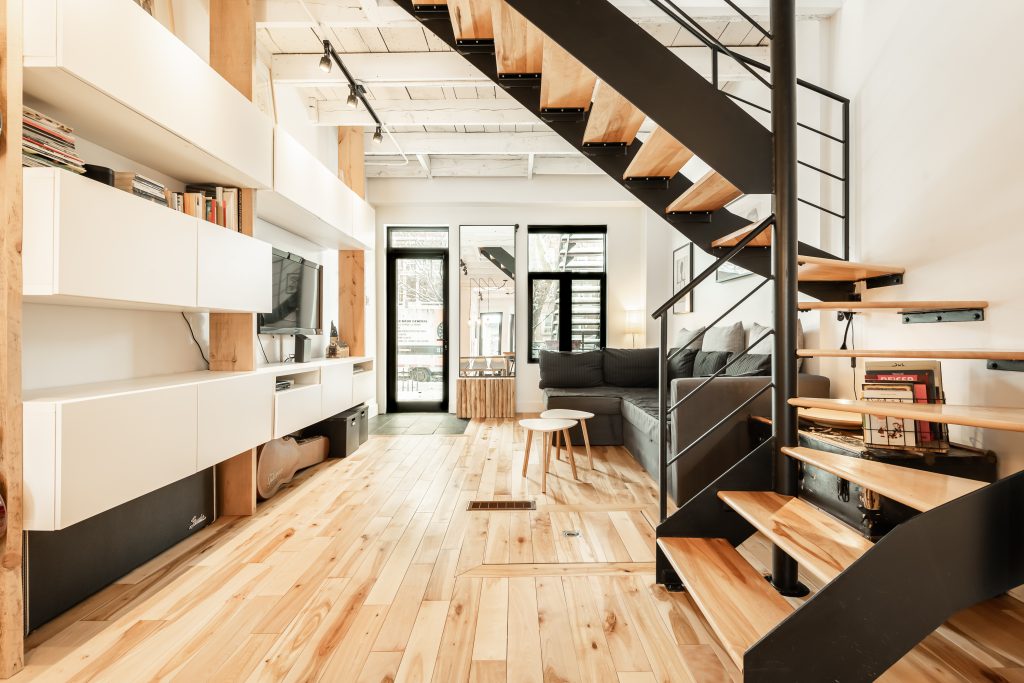 Create more storage space
Organizing and classifying are essential steps in the integration of the minimalist style in your interior design. But you still need to have enough storage space to organize your clothes, utensils and papers! Favour low storage furniture to let the walls breathe: sideboards, sideboards, kitchen cupboards with compartmentalized drawers… These storage units must be functional and adapted to your needs.
In the children's room, think of boxes and compartmentalized storage dedicated to markers, toys, stuffed animals, etc. Everything in its place! It will be much easier for your kids to put their room back in order at the end of the weekend. For the kitchen, put the most cumbersome food processors in the basement or cellar to free up space for the utensils you use every day. Finally, in the bedroom, opt for an "invisible" closet with handleless doors. This trick gives the illusion of an empty wall while lightening the overall vision of your room!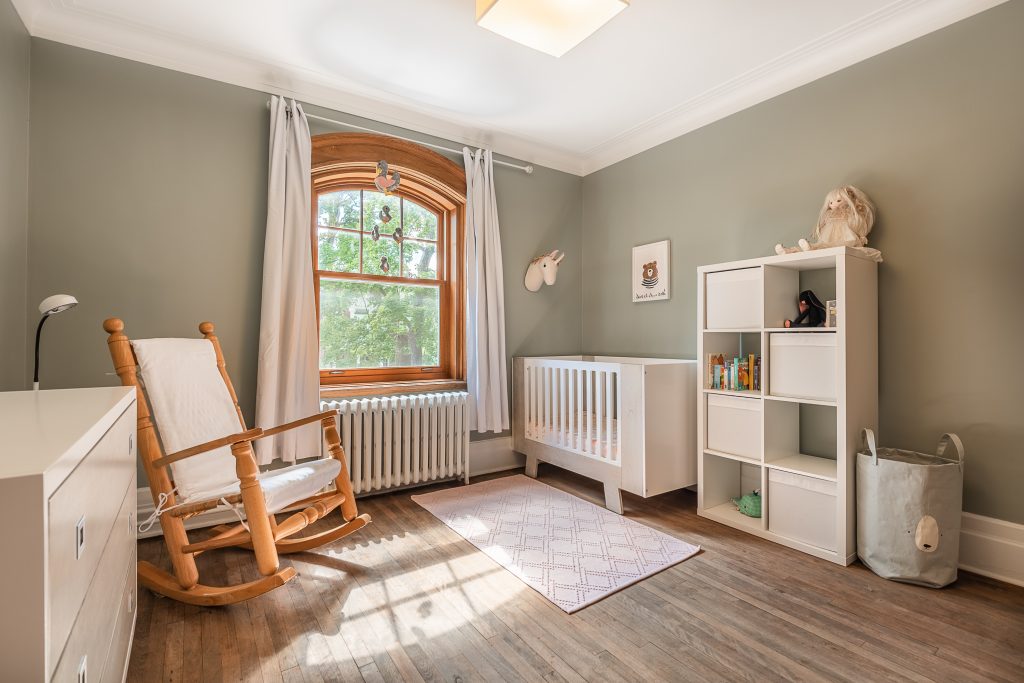 Staying true to yourself
Without a doubt, certain "rules" remain unavoidable, but as with any interior design, you must know how to adapt them to your lifestyle, your interior and simply to yourself! If your passion consists in collecting such piece or such object, keep your collections. In this case, the simplest thing to do is to dedicate a dedicated space in the house rather than spreading them out everywhere.
Do your best, but keep in mind that it is useless to keep everything, it clutters up your space and your mind without making you happier.