The warm weather is right around the corner and it's time to get excited about the new 2022 outdoor design trends. Whether it's a yard, balcony, deck or garden, outdoor living space is a beautiful place to relax, have fun or have guests over.
The continuous lockdowns of the past two years have made us reconsider our needs, and the yard has been given a more important role. More than just an outdoor space, it has become a year-round living environment.
Green and sustainable
Greenery is essential in landscaping. It adds color, style and elegance to a property. That's why more and more people are choosing to plant lawns and flowers instead of paving stones.
Plants also have a positive impact on the environment. They purify the air and increase the oxygen content. In addition, they absorb sound and create a quieter, more peaceful space. They help hold the soil in place, which is essential to prevent soil erosion. With all these benefits, it's no wonder that greenery has become the top trend in landscaping.
What plants should you choose for your garden? This depends on several factors, such as the size of the garden, exposure to sunlight, soil type and personal preference. If you have a small garden, you can choose climbing plants to save space. Berries and fruit are another great option, as they can be grown in pots. If you have a large garden, you will have the luxury of choosing from a wide range of plants. Fruit trees are a great option if you have enough space.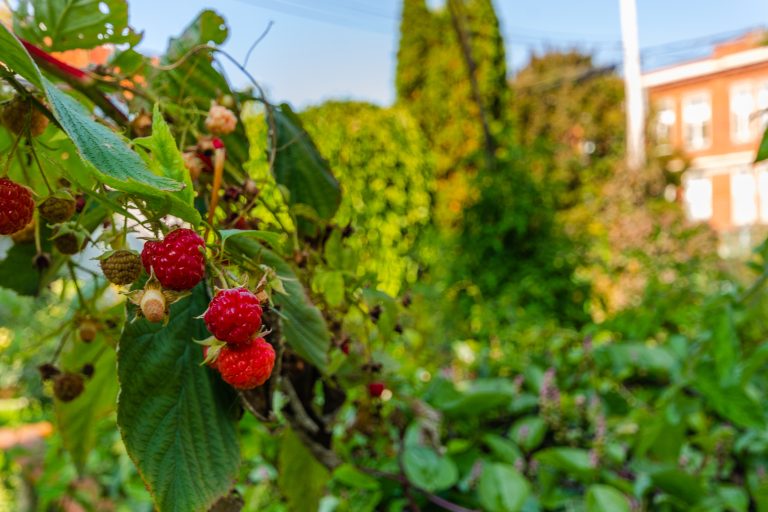 Praise be to the pergolas
Pergolas are architectural structures that have been used since ancient times to provide shade and protection from the weather. Over time, they have evolved to become indispensable parts of gardening and landscaping.
Today, pergolas can be made from a variety of materials such as wood, metal and PVC and can be customized to fit any type of garden. In addition to being aesthetically pleasing, pergolas also serve a practical purpose: they provide a shaded area ideal for resting or relaxing, or for outdoor gatherings and parties, and can even serve as a support for climbing plants.
Outdoor kitchens
A BBQ is great, but if you're going to spend the most time outdoors in the summer, you might as well do it in the most comfortable way possible! If you're one of those people who loves good summer food and grilling, then an outdoor kitchen is the perfect setup for you!
Outdoor kitchens can be a great way to spend time with friends and family while enjoying the fresh air. They can also add value to your property.
These can be installed on a patio, or in a yard. They are equipped with a refrigerator, a sink, a grill and a stove, which makes meal preparation much easier.
Sold in assemblable modules, outdoor kitchens are simple to install and blend easily with different styles of decor. Plus, if you choose to have it covered with a roof, you'll be able to enjoy it from the first moment the weather is mild until the fall frost!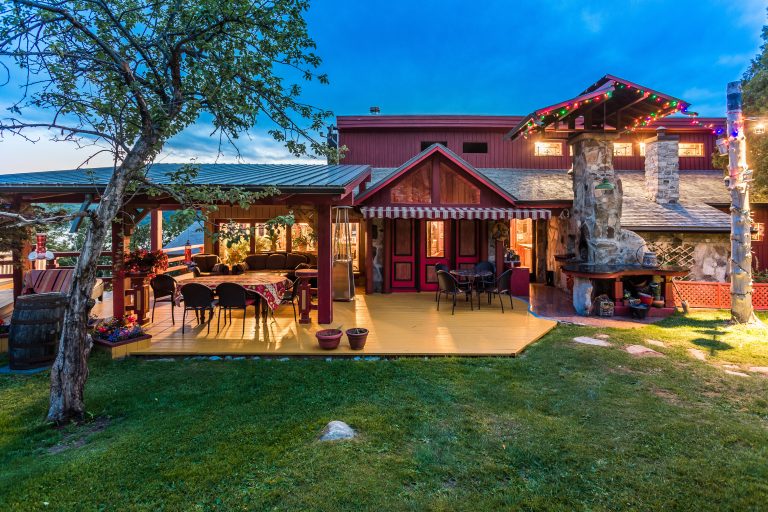 The material creates the mood
The selection of exterior materials is an important decision that will impact the appearance and functionality of your home for many years to come. There are a range of different materials available, each with its own advantages and inconveniences. Some of the most popular options include wood, concrete, brick and stucco. Depending on your aesthetic, budget and maintenance needs, it's important to weigh the pros and cons of each option before making your final decision.
Indeed, large format tiles, smooth modern materials, natural colors like wood and stone are trends that have been around for several years and are here to stay in 2022.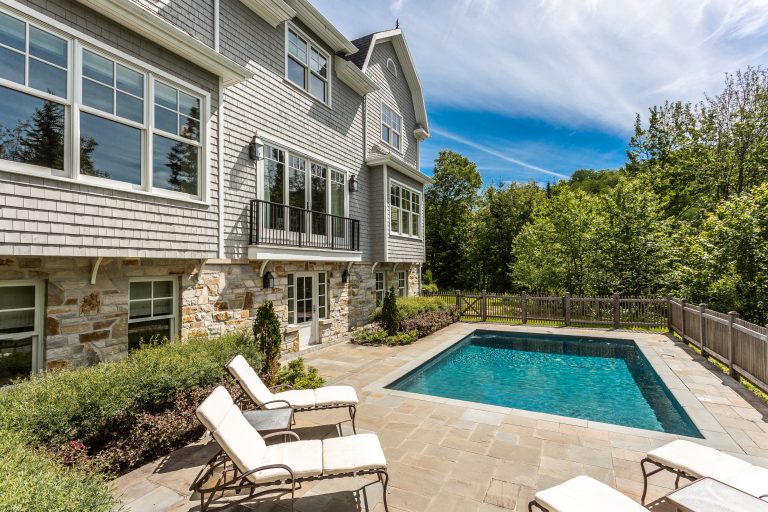 The curvy furniture: we love it!
Outdoor furniture comes in many different shapes and sizes, but one of the most popular styles in 2022 is curved outdoor furniture. This type of furniture is often made from materials such as wicker or rattan, and it can add a touch of elegance to any outdoor space.
Round outdoor furniture is perfect for creating a relaxed and welcoming atmosphere in your garden or patio. It also maximizes available space, as it doesn't take up as much room as a rectangular or square table. Plus, round outdoor furniture is easy to move around, which is ideal if you have a small deck or garden. To create a put-together look, choose matching round wooden furniture, like a table and chairs. Or, add a touch of style by mixing materials, like wood and wrought iron. The possibilities are endless!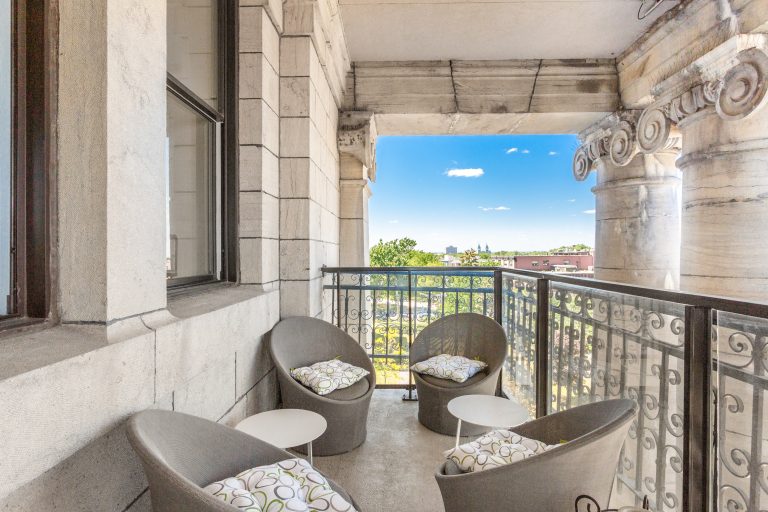 Outdoor lighting
When we talk about outdoor lighting, we're not talking about a few well-placed bulbs to light up a half-lit patio. Garden lighting has almost become a science! Just check out Pinterest for proof; great lighting makes all the difference!
Outdoor lighting is the art of using light to highlight elements in your garden. This can include using spotlights to accentuate certain features, or dimmed lights to create a calmer, more relaxing atmosphere. The possibilities are endless, and landscape lighting can be used to highlight almost any element of a garden.
Lighting can also be used to create a sense of security, which is especially important if you have children or pets. By illuminating the elements of your garden with light, you can create a welcoming and inviting outdoor space that will be appreciated by anyone who is passing through.
For example, you may want to have recessed lights installed in various areas of your yard! This way, you can give your patio a warm look for any occasion.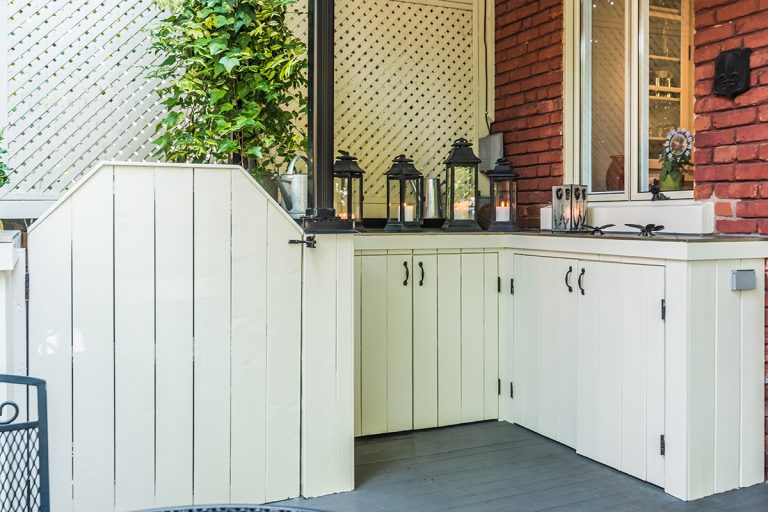 Never miss an opportunity again.
Subscribe to our newsletter and be the first to know about market news, statistics and the latest properties for sale!
At REALTA, values build value.