In addition to the usual home staging recommended by our brokers, a number of small or big, affordable or expensive projects will add value to your property.
Quality and maintenance
Buyers are looking for well-maintained properties. And renovated with care. Between two identical 50-year-old houses on the same street, they will prefer the one that is well preserved.
Work with qualified contractors who are licensed by the Quebec Building Board. Also, obtain and keep the permits issued by your municipality for each job. This is a good way to ensure that your renovation work complies with the building code.
You can choose to do your own renovations, but the final result must be professional. In any case, don't leave your work to amateurs. Buyers will quickly see all the flaws. Don't forget that they are visiting properties by the dozen and are comparing each one.
For the construction, use quality materials such as wood, slate, stone or ceramic.
Record all major work and its value in a register and keep contracts, invoices and guarantees, which will be required by buyers and their building inspector.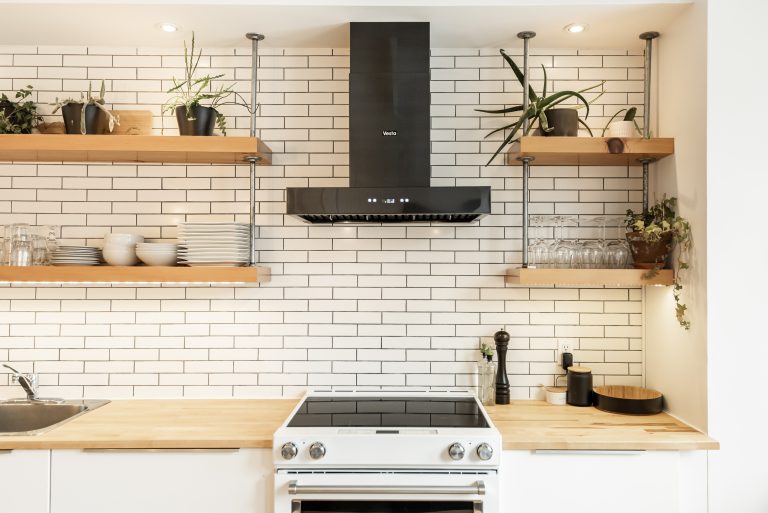 Freshen up the kitchen & bathroom
It's no secret that the kitchen and bathrooms are the most important rooms in a home when it comes to value. The more spotless these rooms are, the better your chances of seducing a buyer.
Certain trends are undeniable, even if they are not the fashion of the day. For example, if the bathroom is large enough, opt for a freestanding bath and install a separate shower. It's an asset. You can also change the vanities to install new ones. Faucets play a very important role and can rejuvenate the style of the rooms.
In the kitchen, you can paint the cabinets and change the handles, and maybe remove some of them to put floating wooden shelves? Replacing the countertop with a beautiful piece of quartz is also a great idea. Alternatively, a nice trendy tile backsplash can add a unique effect and rejuvenate the look.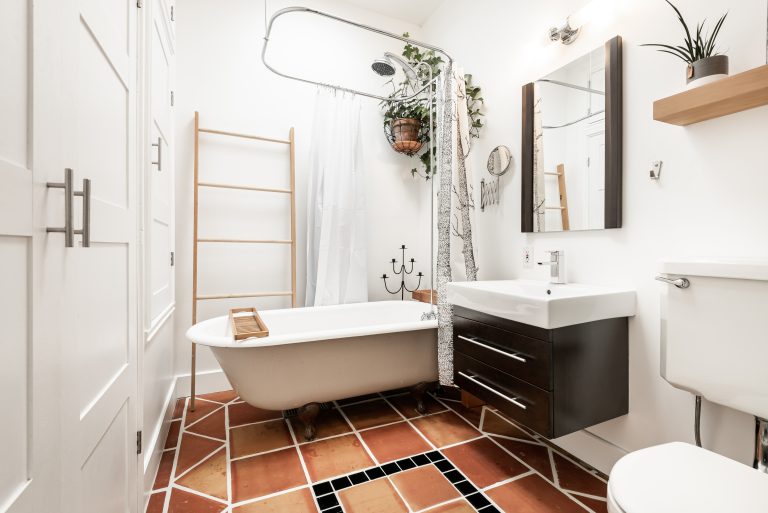 Painting pays off
Of all the renovation work, painting generates the most advantageous quality-price ratio.
Painting is even more interesting because you can do the work yourself, as long as it is well done.
Choose neutral and warm colors that do not impose a specific style on potential buyers. You want to give them the freedom to imagine their furniture and decorative items in the rooms.
White and its derivatives are a universal value. And matte paint can remove most of the flaws in plaster. Even a coat of paint on exterior surfaces such as doors, trim and balconies will make a difference.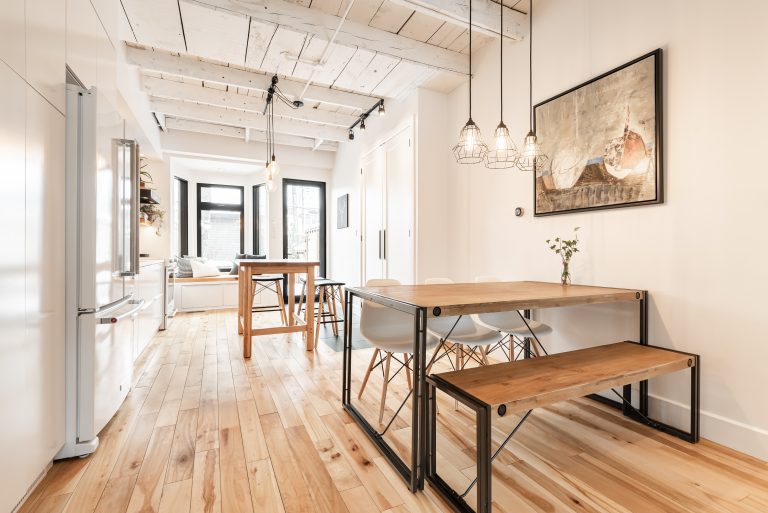 The must-have windows
Light makes all the difference. And buyers appreciate newer windows.
Make sure that all openings to the outside of the property are in perfect condition and clean.
Well-chosen windows will improve the energy efficiency of the property. If you are considering replacing your windows, why not opt to enlarge them? Especially if the property is not new.
Over 75 years ago, windows were expensive materials. The design of the time called for small openings. Today's fashion is for large windows, and technology helps prevent energy loss.
Bright spaces make a big difference to buyers. Especially for properties in older neighborhoods.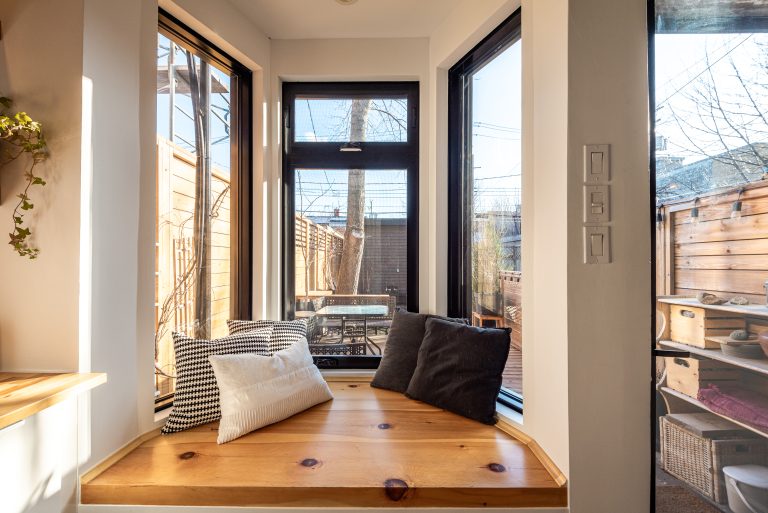 An inviting property
The front door symbolizes the entire front of your property. Homebuyers will quickly overlook a home that doesn't look right at first glance. That's why it's so important to have a well-manicured lawn and an inviting front door. It's about creating a great first impression.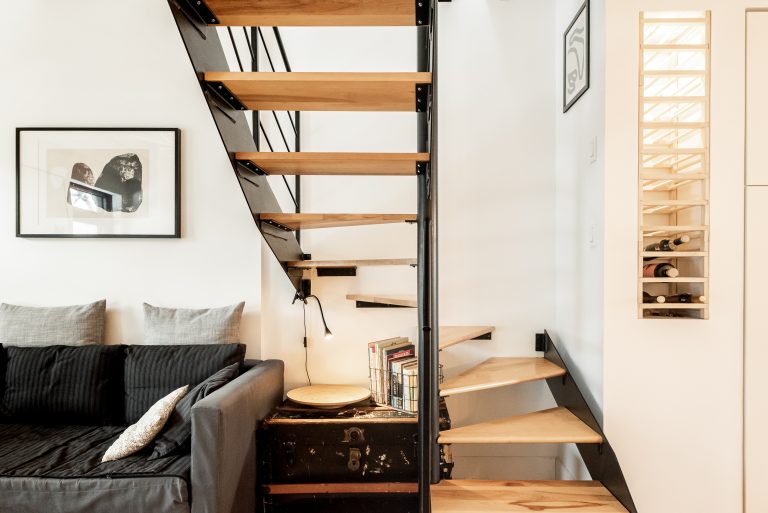 The WOW Effect
To catch the attention of buyers who look at dozens of real estate listings a day, you need a "WOW" effect in the home.
A well-dressed fireplace, an accent wall in the living room, highlighted and well-preserved architectural features, you need something that will set you apart from the other properties that buyers will compare yours with.
In addition, your work should result in a smart layout of the space and open rooms. Smart storage throughout the home, especially for condo buyers, but also in homes, will make a huge difference. You need to feel like you have space to live, that important rooms are uncluttered or uncluttered.
Built-in storage spaces in walls, especially in master bedrooms or halls, and compartmentalized closets, are some of the smartest things to do in a renovation.
The most important thing to do is to entice the buyer, whether they plan to move into their new home immediately. Most want to open their boxes the same day they move in. They don't want to plan any work.
The more turnkey it is, the more likely it is to sell quickly!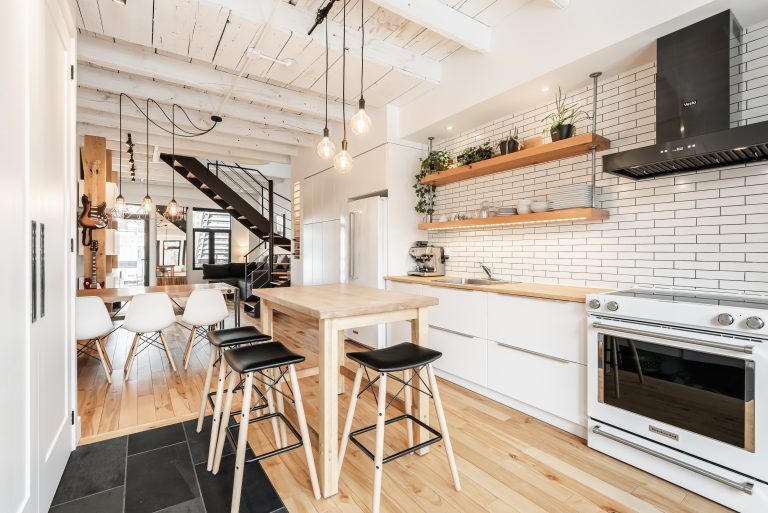 Choosing REALTA means
choosing to be accompanied by a team of experts recognized for their competence and their extensive knowledge of the market.
Thinking of selling your home? Let our team accompany you!
Guided by our values, we take care of the administrative, technical and legal aspects of the transaction. We put our detailed knowledge of the Montreal market at your service, offer personalized and multi-platform marketing, and let you benefit from our teamwork.
Our only goal: to help you realize your real estate dream.