Côte-des-Neiges / Notre-Dame-de-Grâce borough
Welcome to this page dedicated to the Côte-des-Neiges/Notre-Dame-de-Grâce borough in Montreal. REALTA, real estate agency, is pleased to introduce you to its charming neighborhoods, friendly residents, local businesses, available services and, of course, the exceptional quality of life that this sought-after area offers both city residents and tourists.
Côte-des-Neiges/Notre-Dame-de-Grâce
At the heart of montreal's cultural diversity
Discover the unique charm of this borough west of Mount Royal. Here, the vibrant heart of Montreal's cultural diversity beats strongly, with over 135 languages spoken, instilling an incomparable vitality and energy. Spread over seven neighborhoods and covering an area of 21.4 km², CDN/NDG is home to 170,583 residents, making it the city's most densely populated borough. Located in the west-central part of Montreal Island, it is bordered by Mount Royal, the Lachine Canal, Westmount and the boroughs of Outremont, Ville-Marie and Le Sud-Ouest.
Côte-des-Neiges/Notre-Dame-de-Grâce
A history that goes back to 1703
Côte-des-Neiges takes its name from an ancient seigneury granted in 1703 to Jean de Gannes de Falaise. He named his property after his birthplace in France. The neighborhood grew up around the Côte-des-Neiges road, which linked the village of Saint-Laurent to downtown Montreal. In the 19th century, Côte-des-Neiges became a popular vacation destination for wealthy Montrealers, and many second homes were built here.
Notre-Dame-de-Grâce (NDG) owes its name to the parish founded in 1910 by the Sulpicians. The district underwent rapid expansion in the first half of the 20th century, thanks to the arrival of the tramway and the railroad. NDG became a middle-class residential neighborhood, where English- and French-speaking families coexisted harmoniously. The neighborhood's architectural diversity, green spaces and cultural institutions give it a unique charm. The Côte-des-Neiges/Notre-Dame-de-Grâce borough was created in 2002, when the municipalities and neighborhoods of the Island of Montreal were merged.
Chemin de la Côte-des-Neiges with a view of Summit Woods, one of Mount Royal's three peaks. Source : City of Montreal.
Chemin de la Côte-des-Neiges neighborhood
The Chemin de la Côte-des-Neiges district owes its name to the road that runs through it, once a rural road linking the village of Côte-des-Neiges to downtown Montreal. Today, this road has become the main commercial artery in the eastern part of the borough. From north to south, from chemin Queen-Mary to rue Jean-Talon, it offers many opportunities to eat, study, shop, visit one of its two libraries or simply relax in parc Martin-Luther-King or on Mont-Royal. Don't miss the Marché Jean-Brillant, located just outside Côte-des-Neiges station. From mid-March to early November, this neighborhood market offers fresh fruit and vegetables, as well as a wide selection of quality meat, fish and dairy products.
The Victoria district is a lively neighborhood to discover. Located between the Plamondon and Côte-Sainte-Catherine metro stations, it is renowned for its cultural and gastronomic richness, reflecting the presence of numerous ethnic communities. In addition to restaurants offering all the cuisines of the world, you'll find specialty grocery stores, boutiques and a wide range of services. A fast-growing district, it is popular with students and young professionals who appreciate its proximity to universities, hospitals and downtown, not to mention its green spaces, bike paths, schools and libraries.
The Westbury Montréal project aims to create a new urban and green neighborhood in the Victoria district. The project includes condos, offices, a hotel, a park and local shops. It is located near the Namur and Plamondon metro stations, and boasts a sustainable layout and European design.
École des Hautes études commerciales de Montréal (HEC Montréal) is Canada's leading business school. Founded in 1907, it has trained thousands of managers and leaders who have contributed to the economic and social development of Quebec and the world.
Neighborhood University sector
The University Sector is a neighborhood with a reputation that extends beyond its borders. Home to the Université de Montréal, the HEC and the Polytechnique, these schools of higher learning attract local and international clientele and contribute to the vitality of the neighborhood. Indeed, in addition to residents, students buzz the restaurants, cafés, grocery stores, bookstores and other businesses in the neighborhood and borough. In addition to its tree-lined residential streets, the neighborhood also boasts several parks and green spaces, including Parc Jean-Brillant, Parc Kent, Parc Marie-Gérin-Lajoie and Parc du Mont-Royal.
Le Triangle – Mountain Sights
The Neighborhood Le Triangle – Mountain Sights takes its name from its triangular shape, bounded by Décarie, de la Savane and Jean-Talon West boulevards. It offers breathtaking views of Mount Royal and downtown Montreal. It features shops, services, green spaces, bike paths, cultural and sports facilities, as well as affordable, quality apartments. Built around the Namur metro station, this is a neighborhood conceived and planned according to Transit-Oriented Development (TOD), the aim of which is to create residential and commercial zones that encourage the use of public transport and carpooling.
École des Hautes études commerciales de Montréal (HEC Montréal) is Canada's leading business school. Founded in 1907, it has trained thousands of managers and leaders who have contributed to the economic and social development of Quebec and the world.
Popular street corner with The Tavern restaurant as the main attraction. Like the borough's other neighborhoods, Monkland also offers many green spaces and parks for relaxation and recreation. Source : nexthome.ca
A village in the city! It was created in the early 20th century by Irish, Scottish and English immigrants, who built Victorian and Edwardian homes along Monkland Avenue. Today, it's a trendy neighborhood with undeniable charm and character. Surrounded by boutiques, cafés, restaurants and bars, stretching from Rue Girouard to Grand Boulevard, the warm, festive atmosphere of Monkland Village is contagious. The streets of this neighborhood in Notre-Dame-de-Grâce are lined with majestic century-old trees, adding a unique look and richness to the borough. Most of the homes date from the 1910s to the 1930s and feature a variety of styles, from single-family homes to condominiums, duplexes, condos and semi-detached homes.
The neighborhood is located in the western part of the borough, between Décarie and West Broadway avenues, and between Côte-Saint-Luc road and de Maisonneuve Boulevard West. It's a residential, family-friendly neighborhood, where people from diverse cultural and linguistic backgrounds live side by side. There are many schools, parks, churches, community centers and social organizations. The Loyola district boasts a vibrant cultural and artistic scene, with the Centre culturel Notre-Dame-de-Grâce offering a varied program of shows, exhibitions, workshops and events. Served by the Vendôme metro station and the train station of the same name, it is well connected to downtown Montreal.
The Loyola district takes its name from Loyola College, founded in 1896 by the Jesuits and now part of Concordia University. Source : Montreal City.
Benny Farm is a hub of activities and services; you don't have to leave the area to find schools, sports facilities, grocery stores, CLSCs, libraries and other cultural venues. Source : Montreal City.
The Benny sector is located in the western part of Notre-Dame-de-Grâce, in the quadrilateral formed by Sherbrooke, Walkley, Monkland and Benny streets. The neighborhood was made up of housing for veterans returning from the Second World War. Today, Benny Farm includes several types of housing, as part of a resolutely ecological Montreal project: the sustainable development of community and residential infrastructures adapted to families, the elderly and the handicapped, and where residents actively participate in the management and animation of the neighborhood. The project has been recognized as an innovative and exemplary initiative by several national and international awards.
Côte-des-Neiges/Notre-Dame-de-Grâce in brief
Population: 170,583, 7,781.3 inhabitants per km², 10% of the total population of the city of Montreal.
Average age: 36 versus 38.6 for the city of Montreal.
Surface area : 21,4 km².
Person per household: 55% families with children, 2.2 persons per household.
Renters : 73%.
Owners : 27%.
Average property value : 548 055 $.
Average monthly rent : 860 $.
Languages spoken: 33% French, 39% English and 28% other languages, 61% of residents bilingual.
People with college or university diplomas in the 25 – 64 age group: 63%.
Percentage of residents who prefer public transit on a daily basis: 47%.
4 libraries
2 cultural centers
3 cultural venues
2 movie theaters
7 commercial arteries
4 universities
70 elementary, secondary and college schools
5 hospitals
10 subway stations
1 suburban railway station
42 parks and green spaces
5 community gardens
36 km of bicycle paths
13 outdoor ice rinks and arenas
9 swimming and paddling pools
14 water games
1 public market
5000 companies
100 community organizations
1 graveyard (Notre-Dame-des-Neiges)
5 dog parks
1 cricket pitch
What are CDN/NDG's shopping streets?
The Côte-des-Neiges/Notre-Dame-de-Grâce borough boasts many lively commercial streets, offering a variety of stores, restaurants and services, contributing to the area's economic and social vitality. According to the borough's economic profile, there are 5,000 business establishments in CDN/NDG, half of which are in the retail sector. Here are the most important commercial arteries :
Côte-des-Neiges Road is the busiest artery, serving several major institutions (hospitals, university campuses, etc.). Plaza Côte-des-Neiges shopping center.
Décarie Street is the most important artery, linking downtown Montreal to the northwest of the island. A major shopping center: Décarie Square.
Monkland Avenue is the borough's most charming thoroughfare. It runs through the historic Notre-Dame-de-Grâce district. An eclectic mix of neighborhood restaurants, boutiques, cafés and specialty grocery stores.
Sherbrooke Street West is the borough's vintage artery. From the Westmount city limit to Cavendish Boulevard, this street has a unique charm, reminiscent in places of New York's Brooklyn district.
Victoria Avenue is the borough's most cosmopolitan thoroughfare. It's home to churches, synagogues, mosques, temples and community centers of all denominations. It's also a meeting place for people of all origins, including immigrants from Haiti, Lebanon, Vietnam, Bangladesh and other countries.
Chemin Queen-Mary is the borough's most convivial thoroughfare. It stretches some 4 kilometers from boulevard Décarie to avenue West Hill. It runs through Snowdon, Côte-des-Neiges and Notre-Dame-de-Grâce. Queen-Mary Street is also a place of pleasure and escape, with hair salons, spas and travel agencies. Three gems to discover: the Snowdon Cinema, the Snowdon Deli and St. Joseph's Oratory.
Rue Somerled is the borough's most athletic thoroughfare. It is home to a number of recreational and educational facilities for young people in the Notre-Dame-de-Grâce sector. These include the Loyola sports center, Notre-Dame-de-Grâce high school and Somerled park.
Why buy a property in CDN-NDG?
We choose to live in CDN-NDG first and foremost for the great cultural diversity reflected in its stores and restaurants. Also for its 10 metro stations, which take you to the four corners of the city, especially downtown. People also love its many parks and green spaces, the best known of which is Mount Royal. Finally, there's a wealth of services for residents and popular activities: libraries, swimming pools, community centers, festivals, markets and museums. Of particular note is Saint Joseph's Oratory, which has become one of Montreal's greatest attractions. Currently under renovation to improve accessibility and greenery, it attracts some two million visitors to the borough every year.
Saint Joseph's Oratory: construction began: August 31, 1924 – Inauguration: March 19, 1955 – Consecration: October 17, 2004 Source : cityseeker.com
For its vibrant cultural environment!
Every season, culture unfolds throughout the borough with a variety of activities to educate, entertain and amaze residents and tourists from near and far. The first cultural venues are, of course, the Maison de la culture de Côte-des-Neiges and the Maison de la culture Notre-Dame-de-Grâce. An annex was integrated into the Centre culturel de Notre-Dame-de-Grâce in 2016 (on Monkland Street). This gives residents and visitors a second cultural venue, in addition to its first branch, located on rue Botrel. Neighborhood libraries also offer online activities and services to facilitate the user experience. Finally, the Intercultural Library promotes exchanges between different cultures by offering language courses, a collection of world music and works in foreign languages.
Among the cultural organizations that enliven CDN/NDG is the Centre culturel Notre-Dame-de-Grâce, which offers artistic, educational and community activities for all ages. The Centre d'histoire de Montréal has also opened a branch: the Musée des ondes Émile Berliner, which tells the story of Montreal's sound industry. The Segal Centre for Performing Arts is a must for theater, music and dance lovers. It hosts local and international productions, as well as festivals such as the Festival international de jazz de Montréal.
Dance also occupies an important place in CDN/NDG's cultural life. For example, the "Qui bougera" project in August 2022 brought professional and amateur dancers together on stage for dance jousts, in which the public can also take part. The aim is to introduce people to urban dance and foster links between people from different backgrounds. Partners: LATMontreal.dance school / Les Ateliers Turcotte. The experience was enriching and fun for all participants and spectators alike.
The Centre culturel de Notre-Dame-de-Grâce houses the Benny Library and the second branch of the Maison de la culture Notre-Dame-de-Grâce. Conceived as a space integrating visual arts, performing arts and library, it is a place for encounters and discoveries. Source : Montreal City.
Several dance companies have made the area their home, including Compagnie Marie Chouinard, internationally renowned for its bold, avant-garde style. Compagnie Flak, founded by choreographer José Navas, stands out for its minimalist, poetic approach. Compagnie O Vertigo, directed by Ginette Laurin, explores the limits of body and space with great inventiveness. Compagnie Sinha Danse, created by Roger Sinha, fuses Indian and contemporary dance with a touch of humor.
Whether you're a fan of arthouse, blockbuster or foreign films, you're sure to find what you're looking for at the borough's only cinema: Ciné Starz Côte-des-Neiges. It offers films in French and English, as well as art house fare. It has six screens with comfortable seats and digital projectors. It also offers reduced rates for students, seniors and children. For its part, the iconic Snowdon Cinema has become a condominium site. The maisons de la culture also offer repertory, Quebec, youth, documentary and foreign films. Check out their seasonal programming!
For its gourmet destinations
Taking up residence in the borough allows residents to be tourists in their own neighborhood, and to discover the vibrancy of their living environment by exploring its cafés, patisseries, restaurants and other culinary destinations. Here are 7 popular restaurants in the borough:
Pho Lien: This Vietnamese restaurant is renowned for its Pho soups, which are among the best in Montreal. Service is fast and efficient, and prices are reasonable.
Gibeau Orange Julep: Montreal's iconic landmark, it's surely the best-known attraction in the borough and the place to go for a hot dog.
Le Duc de Lorraine: Montreal's oldest French patisserie. It has been offering a memorable culinary experience since 1952. Their reputation is built on their commitment to using only the finest natural ingredients and preserving the recipes of the great pastry chefs of yesteryear.
Le Chalet BAR-B-Q: another Montreal institution, here for 77 years. Its internationally acclaimed roast chicken has become an emblem of comfort far beyond Notre-Dame-de-Grâce.
Taverne Monkland: located in the heart of the village, Taverne Monkland has been open since 1995. This restaurant has become a staple of the N.D.G. district, serving classics such as mushroom risotto, beef tartare, fresh salads and cocktails.
Tropical Paradise Restaurant and Caribbean Curry House: For those who crave Caribbean flavors. They're excellent choices, serving jerk chicken and deliciously tender roasts.
Farhat or Chez Sindibad: For Middle Eastern gustatory delights, turn to their shawarma.
For its educational services
Here are just some of the primary, secondary, college and university schools located in the borough. These institutions offer a variety of educational programs from primary to doctorate level, in both French and English. Elementary schools :
School Notre-Dame-des-Neiges
School Saint-Luc
School Saint-Paul-de-la-Croix
School Sainte-Madeleine
School Saint-Pierre-Claver
High schools :
Notre-Dame-des-Neiges High School
Saint-Luc High School
Sainte-Catherine High School
Colleges :
Maisonneuve College (Côte-des-Neiges Campus)
Jean-de-Brébeuf College
Universities :
Université de Montréal (Campus de l'Université de Montréal)
HEC Montréal (Campus de l'Université de Montréal)
Polytechnique Montréal (Campus de l'Université de Montréal)
Loyola Campus of Concordia University
Private schools and colleges :
Notre-Dame College
Marie de France International College
Montreal International School
Loyola High School
Founded in 1928, Collège Brébeuf offers high school and college programs, as well as a variety of extracurricular activities. Some 400 staff members manage this private institution, which welcomes some 1,100 students. Source : Montreal City
Founded in 1907, the Centre hospitalier universitaire (CHU) Sainte-Justine is the largest mother-child center in Canada and one of the four largest pediatric centers in North America. It is affiliated with the Université de Montréal. Every year, CHU Sainte-Justine handles 3,274 deliveries, 78,624 emergency room visits and 218,492 outpatient consultations.
For nearby medical services
The Côte-des-Neiges/Notre-Dame-de-Grace borough is home to several major hospitals. These include the McGill University Health Centre (MUHC), the Jewish General Hospital and Hôpital Sainte-Justine. These hospitals offer high-quality, state-of-the-art care to the population (without having to travel far from home), as well as research and training opportunities for healthcare professionals. Having access to these hospitals is an undeniable advantage.
For its dynamic and varied real estate market
The Côte-des-Neiges/Notre-Dame-de-Grâce borough offers a wide variety of neighborhoods and property types. Whether you're looking for a single-family home, condo, duplex or apartment, you're sure to find what you're looking for in this borough. Despite the slowdown in the real estate market in general, property prices are showing stability, confirming their long-term potential for real estate appreciation.
Investments in well-located, well-maintained properties, such as those in CDN-NDG, can offer attractive returns over time. According to Centris data for Q1 2023, the median price of a single-family home was $1,150,000 (vs. $775,000 in 2020), that of a condo $520,000 (vs. $375,000 in 2020) and that of a plex (2 to 5 units) $875,000 (vs. $720,000 in 2020).
*Source: Centris June 2023
Median price
Single-family homes
Source : Centris
Update : July 2023
Source : Centris
Update : July 2023
The factors behind the above-mentioned increases are manifold: sustained buyer demand, a limited supply of properties, interest rates that are still low by historical standards, population growth and the attractiveness of the area. In short, CDN/NDG boasts a strategic location, close to downtown, Mount Royal, universities, hospitals and public transportation, all of which contribute to the borough's popularity as a place to live. It also offers an enviable quality of life, with its many parks, shops, restaurants, schools and cultural activities. Finally, it's worth noting that the COVID 19 lock-up has had an impact on the rising prices of many products and services, including property.
Welcome to Côte-des-Neiges
Côte-des-Neiges is a vibrant and dynamic neighborhood in Montreal that offers an unexpected window into the city. From its proximity to Mount Royal to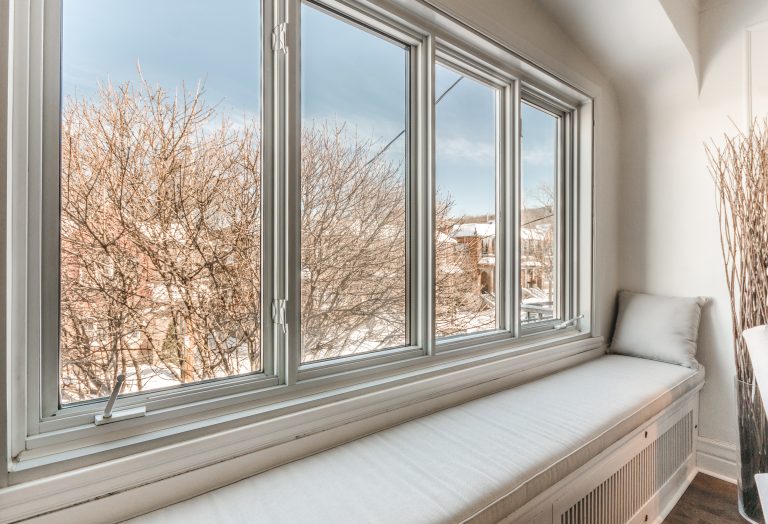 In Côte-des-Neiges/Notre-Dame-de-Grâce , my real estate agency is Realta!
If you're looking to buy or sell a property in the Côte-des-Neiges/Notre-Dame-de-Grâce borough, don't hesitate to contact a REALTA professional real estate broker. They'll be there to guide and advise you every step of the way. REALTA real estate brokers know the local CDN/NDG market inside out, and have the tools they need to assess a property's value, negotiate the best price and draw up the legal documents. You can trust our experts to make your real estate dream come true!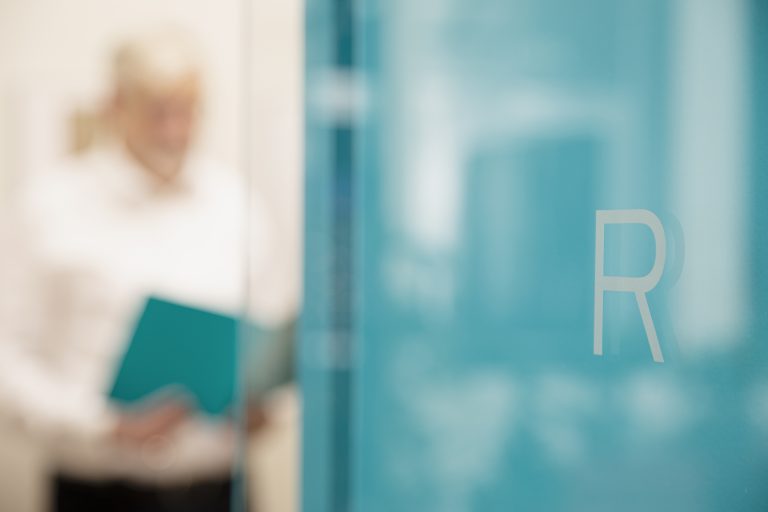 Information sources and useful links