The borough of Rosemont-La Petite-Patrie
Welcome to this page dedicated to Rosemont-La petite-Patrie borough in Montreal. REALTA, a real estate agency, presents its neighborhoods, its inhabitants, the businesses located there, the services available and, of course, the quality of life offered by this very popular area, both for city residents and visitors.
Rosemont-La petite-patrie
An urban jewel in the heart of Montreal
With 146,212 inhabitants, it's the second most populous borough in the city of Montreal. Located in the heart of the metropolis, it offers a rich and safe living environment for Rosepatrians. It's an ideal place to live, play, learn and enjoy, all just minutes from home.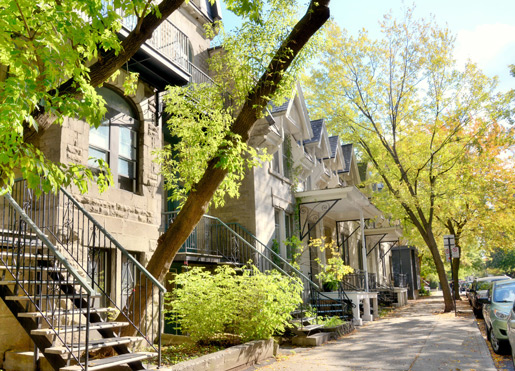 Rosemont-La petite-patrie
Dynamic and innovative, Rosemont-La Petite-Patrie is renowned for promoting sustainable development, citizen participation and an active community and cultural life. Indeed, the neighborhoods boast numerous public services and facilities, organize varied and entertaining cultural events and celebrate cultural and gastronomic diversity. The borough is also appreciated for its promotion of active and safe mobility, thanks to numerous bike paths and calmed streets.
The borough of Rosemont-La Petite-Patrie stretches from Sherbrooke Street in the south to the limits of the borough of Saint-Léonard in the north, and from the borough of Outremont in the west to Lacordaire Boulevard in the east. It is made up of six charming neighborhoods: Rosemont, Vieux-Rosemont, Technopôle Angus, Cité-Jardin, Marconi-Alexandra, Little Italy and Petite-Patrie. Each is characterized by its own history, ambience and attractions.
The borough council was created in 2001 under Bill 170 from the neighborhoods of La Petite-Patrie, Rosemont and part of Little Italy. The name La Petite-Patrie comes from a novel by Claude Jasmin about his childhood in the Saint-Édouard district, one of the first places to develop in the area.
Before it was urbanized, the borough's territory was occupied by farmland belonging to families such as the Beaubien, Molson and Boyer families, whose names can still be seen on neighborhood signs. From the 18th century onwards, quarries of Montreal grey stone were exploited in the area, providing the building material for several important buildings such as Notre-Dame Basilica and Saint-Édouard Church. Today, some quarries have been converted into parks, notably Père-Marquette and Laurier.
The arrival of the Canadian Pacific Railway in the late 19th century marked a turning point in the area's development. Industries sprang up around the Angus workshops, where railcars were manufactured and repaired. These factories attracted a working-class population that rapidly increased the area's population. The villages of Côte-de-la-Visitation and Côte-Saint-Louis were annexed to Montreal in 1910, becoming the neighborhoods of Saint-Édouard and Rosemont.
In 1950, Pierre Péladeau saved the Journal de Rosemont from bankruptcy by buying the local paper. He worked alone in a basement on 1st Avenue, writing articles, answering the phone, selling advertising space and setting up layouts. In no time, he transformed the Journal de Rosemont into a respected neighborhood paper. Péladeau would later become the founder of Le Journal de Montréal and Le Journal de Québec, as well as president of Quebecor, a financial empire of the Quebec press.
The six districts of the Rosemont-La Petite-Patrie borough
Old Rosemont is a typical central Montreal neighborhood, whose existence is due to its proximity to the Angus shops and the many quarries from which Montreal's famous grey stone was extracted. It takes its name from the former village of Rosemont, founded in 1895 and annexed to Montreal in 1910. It is bounded by boulevard Rosemont to the north, rue Iberville to the west, boulevard Saint-Joseph to the south and boulevard Saint-Michel to the east.
Crossed by rue Masson, this neighborhood is known for its old houses, green alleyways, local shops and family atmosphere. It has preserved its character of yesteryear, with small brick or stone houses, flower-filled balconies and tree-lined streets.
Located on the border of the Plateau Mont-Royal, Mercier-Hochelaga-Maisonneuve and Ville-Marie boroughs. Created on the site of the former Canadian Pacific Railway factory for the production and repair of train cars, this area has become a lively neighborhood. Today, it is home to more than 2,900 workers in 67 companies in a wide variety of sectors, including information technology, the social economy and cinema. Two public squares bear the names of renowned Quebec directors: Michel Brault and Pierre Falardeau.
Angus Development Corporation video clip
Emblematic Montreal neighborhood where the first Italian immigrants settled in America in the 19th century. Today, it's a gastronomic destination with cafés, pizzerias and restaurants, where you can sample Italian specialties and shop at the Jean-Talon market, one of the largest open-air farmers' markets in North America.
Located east of Maisonneuve Park, just south of Rosemont Boulevard. It's a peaceful neighborhood filled with pretty homes surrounded by greenery, 167 squares in all. Inaugurated in 1942 to mark the 300th anniversary of the founding of Montreal, the district is a continuation of the City Beautiful movement, which emerged in Europe at the end of the 19th century as a reaction to the industrialization of the city. This movement to beautify cities advocated a healthy environment: single-family homes (for low housing density), lots of greenery (for clean air), and nearby public parks (for an extra dose of fresh air).
Alexandra-Marconi district
Located north of downtown in an enclave nestled between the Canadian Pacific Railway, Petite-Italie, Beaubien and Jean-Talon streets. It takes its name from two streets that intersect at its center: Alexandra Street and Marconi Avenue. The district is known for its industrial heritage, green spaces, cultural diversity and artistic life.
It was the birthplace of several important industries in the 20th century, including shoe, textile, furniture and appliance manufacturing. Many buildings still bear witness to this working-class past. Today, these former factories are transformed into lofts, workshops or offices to accommodate residents and creative workers.
The neighborhood is home to people of Italian, Irish, Portuguese, Haitian, Latin American and Asian origin. The neighborhood is also a hotbed of Montreal's art scene, with galleries, theaters, festivals and cultural events year-round.
It takes its name from the novel "La Petite-Patrie" by Claude Jasmin (1972). Until the end of the 19th century, the area corresponding to this neighborhood was essentially agricultural, with the exception of limestone quarries located where Père-Marquette Park now stands. The district is bounded on the west by Hutchison Street, on the north by Jean-Talon Street, on the south by the Canadian Pacific Railway and on the east by Papineau Street.
There are four major commercial arteries: rue Saint-Hubert, with its big-name stores, local boutiques and pedestrian sidewalks; rue Beaubien, with its concert halls and trendy bars; rue Saint-Laurent; and rue Saint-Denis, half-commercial, half-residential.
Rosemont-La Petite-Patrie in numbers
Area : 15,9 km²
Person per household : 1,8
Population : 146 212 personnes.
Median value of a single-family home : 847 100$
Median value of an apartment-condo property : 446 900$
Average income: 48 349$
Renters: 70%
Familles: 18570
Workers using public transit: 57%
1 house of culture
14 outdoor ice rinks
4 subway stations
3 libraries
3 indoor pools
5 SRB Pie-IX bus stops
100 parks and green spaces
2 outdoor pools
140 green alleys
9 community gardens
6 outdoor paddling pools
1 public market
2 arenas
12 water games
3 shopping streets
Boulevard Saint-Laurent is a commercial artery that caters to all styles, from trendy to specialized ethnic shops. The boulevard is the oldest artery to have developed northward from the city's ancient fortifications, and the most important transverse axis on the island of Montreal. It crosses 5 major sectors of the city, continuing on to boulevard Gouin in the Ahuntsic-Cartierville borough:
For new homeowners looking for a unique experience in the Rosemont-La Petite-Patrie borough, a visit to Promenade Masson is a must. Located between rue D'Iberville and 12th Avenue, this commercial street offers many hidden treasures, lively little shops, specialty boutiques, restaurants and bars just waiting to be explored.
View of Molson Park - Beaubien corner Iberville
On a sunny day, strolling down rue Beaubien in Montreal is a real pleasure. This street crosses the borough from east to west, from Petite-Italie to rue Lacordaire. It offers a variety of shops of all kinds, including many fine restaurants and cafés and, of course, the renowned Cinéma Beaubien.
Plaza St-Hubert has become a Montreal landmark. Located between Bellechasse Street to the south and Jean-Talon Street to the north. Recognizable by its marquee, the only one of its kind in Canada, it attracts thousands of visitors every year, especially during sidewalk sales.
Why buy a property in Rosemont-La Petite-Patrie?
1) This borough is full of charm, culture and friendliness, as REALTA brokers will tell you. In short, here are 10 reasons why you should live here:
Cultural diversity: Rosemont-La-Petite-Patrie is a cosmopolitan neighborhood where people of different origins, languages and religions live together. You'll find restaurants, grocery stores and boutiques with flavors from all over the world.
Greenery: Rosemont-La-Petite-Patrie is one of Montreal's greenest boroughs, with over 100 parks and green spaces. You can enjoy nature, cycling, jogging or picnicking in places like Maisonneuve Park, the Botanical Garden or Molson Park.
Cultural life: Rosemont-La-Petite-Patrie is a dynamic and creative neighborhood, where many cultural events take place throughout the year. You can attend shows, festivals, exhibitions or workshops at venues such as the Maison de la culture, the Plaza theater or the Beaubien cinema.
Neighborhood life: Rosemont-La-Petite-Patrie is a great place to live, with a warm, family-friendly atmosphere. You can stroll the lively streets, store locally, meet your neighbors or take part in community activities.
Proximity: Rosemont-La-Petite-Patrie is well served by public transportation, with several metro and bus stations. You'll have easy access to downtown, Plateau Mont-Royal and other Montreal neighborhoods.
Education: Rosemont-La-Petite-Patrie is a neighborhood that offers many educational opportunities, with quality primary, secondary and college schools. You can also take advantage of services such as libraries, popular education centers and recreation centers.
Health: Rosemont-La-Petite-Patrie is a neighborhood that takes care of its residents, with varied and accessible health services. You can consult doctors, dentists, pharmacists or specialists in clinics, hospitals or community centers.
Gastronomy: Rosemont-La-Petite-Patrie is a neighborhood that will delight your taste buds, with a diverse and delicious gastronomic offering. Enjoy traditional, exotic or vegetarian dishes in restaurants, cafés or bakeries.
Innovation: Rosemont-La-Petite-Patrie is a neighborhood that's constantly renewing itself, with innovative and sustainable projects. Discover initiatives such as the urban farm on the roof of the Jean-Talon market, collective composting and object sharing.
2) An active and competitive real estate market
The real estate market in Rosemont-La-Petite-Patrie is very active and competitive. For several years now, especially since containment, it has been on a roll, with sales constantly reaching new heights. While we've seen a slowdown in property sales and a general price drop across Quebec in recent months, in this borough, prices seem to be holding steady. One thing is certain: Rosemont-La-Petite-Patrie is a popular destination for both the rental and resale markets. It offers a wide variety of properties. Whether you're looking for a single-family home, condo, duplex or triplex, you're sure to find what you're looking for in this dynamic, friendly neighborhood.
Why buy a property in Rosemont-La Petite-Patrie?
Median price
Single-family homes
Source : Centris
Update : July 2023
Source : Centris
Update : July 2023
The liveliness of Rosemont-La-Petite-Patrie
Between good locations and new residential projects, Rosemont-La-Petite-Patrie has become in a few years a trendy neighborhood where many dream of moving. Ranked among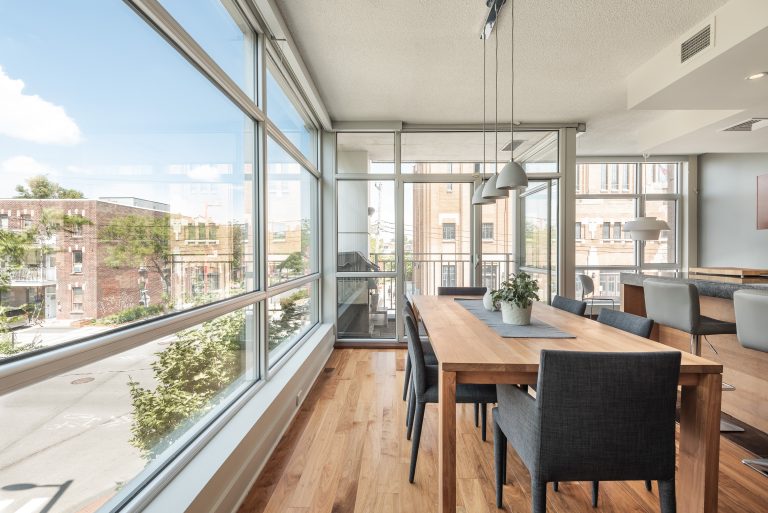 In Rosemont-La petite-Patrie , my real estate agency is Realta!
There are many reasons to want to live in Rosemont-La petite-Patrie. Whether you're looking to sell your property or find the perfect house or condo to buy, the opportunities are numerous. Whether you're buying or selling, take advantage of our real estate expertise to help you market your property successfully, or buy with peace of mind. Meet the
members of the REALTA team, Rosemont-La petite-Patrie real estate broker
.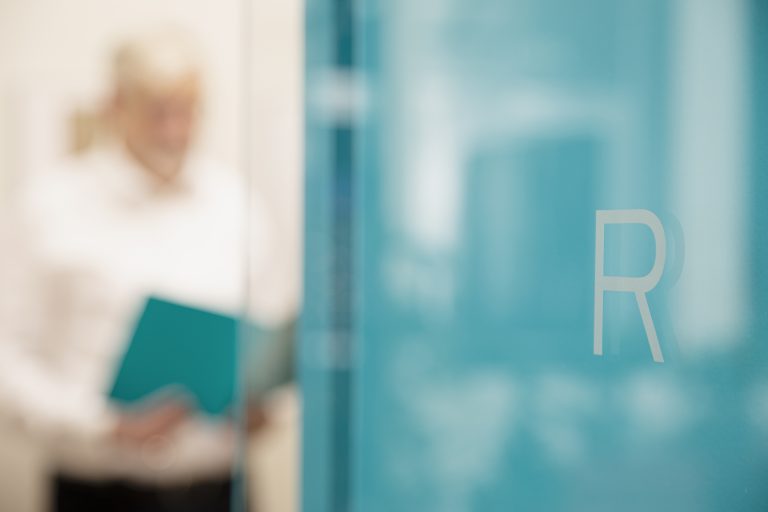 Information sources and useful links
Never miss an opportunity again. Subscribe to our newsletter and be the first to know about market news, statistics and the latest properties for sale!