Villeray / Saint-Michel / Parc-Extension borough
Welcome to this page dedicated to the Montreal borough of Villeray/Saint-Michel/Parc-Extension. REALTA, a real estate agency, introduces you to the neighborhoods, the people, the shops, the services and, of course, the quality of life offered by this highly sought-after area, by residents and tourists alike.
Villeray/Saint-Michel/Parc-Extension
A land of welcome for cultural communities
As its name suggests, the Villeray/Saint-Michel/Parc-Extension borough encompasses three urban areas, located in the north-central part of Montreal, south of Metropolitan Boulevard between L'Acadie Boulevard to the west and 25th Avenue to the east. Each of the borough's neighborhoods has its own personality and charm. But they all share a common denominator: being a welcoming place for new Quebecers.
A landmark of the borough, Parc Jarry is a major Montreal park located in the Parc-Extension district. Known for its world-class tennis stadium, it is renowned for its familiarity and diversity. Parc Jarry is extremely popular with residents of adjacent neighborhoods, as well as with the general public.
Villeray/Saint-Michel/Parc-Extension
In fact, the borough boasts some 100 different cultural communities and speaks over 40 languages in addition to French and English. Access to nine metro stations adds to the borough's appeal, as does the presence of two major parks: Parc Jarry, a large family playground that also hosts many major cultural and sporting events, and Parc Frédéric-Back, one of Canada's most ambitious environmental rehabilitation projects. With 143,797 residents, Villeray/Saint-Michel/Parc-Extension is Montreal's second most populous borough.
Until the end of the 19th century, the Villeray/Saint-Michel/Parc-Extension borough was nothing more than a vast countryside, an expanse dotted with farmland. The first record of this area appears in 1707. It cites the discovery of several stone quarries (those exploited by Miron and Francon) and the presence of lime kilns and forges at the crossroads of Côte Saint-Michel and Montée Saint-Michel.
The inauguration of the Canadian Pacific Railway, around 1870, and the creation of lots along Rue Lajeunesse, the former chemin du Sault, marked the beginnings of modernization and transformation of the rural landscape. In 1893, transportation development continued with the introduction of the Montreal Park & Island Railway's new Millen electric streetcar. Following a route corresponding to today's Saint-Dominique, Jean-Talon and Lajeunesse streets, the tramway linked the village of Bougie to the village of Sault-au-Récollet. This new mode of transport paved the way for urban expansion to the north of the island of Montreal.
In the early 20th century, the borough experienced a surge in industrialization and population growth. The hamlets that became villages attracted thousands of workers and families of modest means, fleeing the overcrowding and pollution of the downtown core and access to much more affordable property and housing. The arrival of the Metropolitan Expressway in 1959 encouraged the establishment of numerous industries along Crémazie Boulevard.
Parc-Extension (1910) and Villeray were annexed to Montreal for better urban and sanitary conditions. Ville Saint-Michel was annexed to Montreal in 1968. The Miron and Francon quarries were the main employers until 1988. The growth of the manufacturing sector, particularly the textile industry, encouraged people of foreign origin to settle in these neighborhoods. In Saint-Michel, for example, the population jumped from 6,000 to 68,000 in less than 20 years!
Photo of Parc station in 1939, formerly known as Gare Park. Inaugurated in 1931, this station was designed by architect Colin Drewitt. Today, it houses the Parc metro station and the Exo commuter train line to Saint-Jérôme.
Community celebration at Howard Park, a great place to relax, enjoy nature and take part in outdoor activities. Source
In 1907, the Park Realty company of Montreal purchased three lots called Park Avenue Extension, hence the name of the neighborhood. Parc-Extension is a neighborhood associated with multi-ethnicity and multiculturalism; it has been a land of immigrants since its birth. Long recognized as Montreal's Greek district, in recent decades it has welcomed mainly people from Southeast Asia.
Bordered to the west by Boulevard de l'Acadie, to the south and east by the Canadian Pacific Railway, and to the north by Boulevard Crémazie and Autoroute Métropolitaine, it is the most densely populated district in the city of Montreal, with over 19,000 inhabitants per km2. It's a lively neighborhood where cultural communities are present through numerous small local shops (found mainly on Jean-Talon and Jarry streets), restaurants and places of worship.
The Saint-Michel-Nord district is located north of Métropolitain Boulevard. The CN line forms a barrier to neighboring boroughs (Ahuntsic-Cartierville and Montréal-Nord), and from west to east, Papineau Street and 25th Avenue. It corresponds to the Municipal Electoral District of Saint-Michel, home to nearly 28% of the borough's total population of 39,826.
Primarily residential, this district also boasts four commercial sectors located on boulevard St-Michel, boulevard Crémazie, rue Jarry and boulevard Pie-IX. There are also a number of industrial businesses located east of the Carrière Francon, while others line rue Jarry and boulevard Pie-IX. The district was home to Hôpital Saint-Michel, founded in 1956. It ceased operations on March 31, 1996, to become a long-term care facility.
While the district doesn't offer any major gourmet destinations, as is the case with its neighbors, it does offer some very popular cultural and recreational sites and attractions. Here you'll find the Saint-Michel environmental complex, Parc Frédéric-Back with its soccer complex and Taz Mahal (rouodrome), Cirque du Soleil, Cité des Arts du Cirque and La Tohu. Another jewel in the neighborhood is Habitations Saint-Michel-Nord. The project won an OAQ architectural excellence award in 2021 in the multi-family residential buildings and complexes category. With its rich ethno-cultural community life, fostered by the presence of numerous local organizations, the Saint-Michel-Nord district is a place of life and culture worth discovering!
Parc François-Perrault is home to a high school, community organizations, a library and several sports facilities, providing a dynamic and enriching environment for residents. Source
The Saint-Michel-Sud district is bounded by boulevard Pie-IX (east), rue Jean-Talon (south), autoroute 40 (north) and rue d'Iberville (west). It is home to some 30,000 residents, the majority of whom are immigrants. Smaller in size, the neighborhood attracts many families thanks to its mature tree-lined streets and carefully landscaped parks. The neighborhood boasts a lively civic life, centered mainly around Parc François-Perrault and the former Hôtel-de-ville. Saint-Michel-Sud is known for its industrial heritage, but offers a wide variety of services, shops and restaurants, as well as easy access to public transportation. Two metro stations are located in the district: Iberville and Saint-Michel. In the future, the eastern end of the district will be served by the extension of the metro's blue line via the future Pie-IX station, and by a bus rapid transit system on the same street.
An interesting shopping and tourist destination is the Petit Maghreb, a neighborhood within a neighborhood. The Petit Maghreb is North America's first Maghrebi district, centered on Jean-Talon Street between Saint-Michel Boulevard to the west and Pie-IX Boulevard to the east, and of course, home to Maghrebi merchants. Saint-Jean Baptiste Day and the Souk are festivities that attract people of Maghrebi origin every year, but also an increasing number of Italians, Franco-Quebecers and Haitians. Another destination to discover is the Saint-Michel Flea Market, one of the few in Montreal, where you'll find hidden treasures among the stalls of over 300 merchants. Whether you're looking for books, records, jewelry, furniture or collectibles, you're sure to find something to please your loved ones.
Le Petit Maghreb, an urban destination like Chinatown and Little Italy. Three types of business predominate: halal butchers, pastry shops and cafés. Source: Ville de Montréal Photographer: Denis-Carl Robidoux.
Villeray also appeals for its typical architecture, with row houses and duplexes/triplexes with outside staircases, on streets lined with trees, re-greened and re-bloomed squares of trees and benches, flanked by a bicycle path. Rue Boyer gives a good idea of the organization of many streets in the neighborhood and even in the borough. Source : Journal Metro.
Villeray is the borough's oldest district. One of the coolest neighborhoods in the world, according to Time Out magazine, it's one of the most sought-after places to settle in Montreal. Villeray is known for its tree-lined streets and architectural heritage, typical of the Montreal of the 1900s-1930s. Add to this its twenty or so green alleyways and the mosaic of cultures reflected in its varied restaurants, renowned boutiques and lively terraces, and its vibrant civic and community life. Villeray has preserved its urban village character and its status as a cool oasis in the heart of the city.
Villeray is bounded on the east by Saint-Michel, on the west by Parc-Extension, on the north by Ahuntsic-Cartierville and on the south by Rosemont/Petite-Patrie. It has a population of over 55,000, more than a third of the borough's total.
Population density is very high, with 11,705 inhabitants per kilometer2 compared to 3,605 for Montreal as a whole. Some 65% of the population is French-speaking, and the proportion of immigrants is 29%.
More than 1,600 commercial, industrial and service businesses provide over 18,000 jobs. Most of these are in the food sector (convenience stores, large chains, restaurants). As for public services, the two largest employers are Hydro-Québec (located in Parc-Extension), with over 1,500 jobs, and Jean-Talon Hospital, with over 1,000. The Villeray district boasts 80 community organizations offering a wide range of services to residents, including food assistance, school support, cultural activities and advocacy, as well as social, economic and cultural development services for the community.
Villeray/Saint-Michel/Parc-Extension in brief
Population: 143,853, 8,692 inhabitants per km², 8.4% of the total population of the city of Montreal, 2nd in terms of population size.
Average age: 38 versus 38.6 for the city of Montreal.
Surface area: 16.5 km².
Person per household: 67% families with children, 2.2 persons per household.
Renters : 72%.
Owners : 28%.
Spoken languages: 57% French, 10% English and 33% other languages, 61% of residents bilingual.
College and university graduates in the 25-64 age group : 42%.
Percentage of residents who use public transit on a daily basis : 45%.
More than 67,000 people in employment.
Self-employed workers account for 10% of the working population aged 15 and over.
Home is the workplace of 6% of the working population.
What are the shopping streets in Villeray/Saint-Michel/Parc-Extension?
The commercial streets of Montreal's Villeray/Saint-Michel/Parc-Extension borough are lively and varied places where you can find everything. The borough boasts a large number of diverse and welcoming local and destination businesses. Some commercial thoroughfares are home to a number of local businesses, offering not only a pleasant shopping experience but also cultural activities right in the heart of each neighborhood, often just a few minutes' walk away. Let's discover these urban gems together.
Jean-Talon (Est & Ouest) street
This is the borough's most important commercial artery. It crosses Montreal from west to east, from boulevard Décarie to Galeries d'Anjou. It's a popular destination for locals and visitors alike. The street is lined with boutiques and stores offering something for every taste, from clothing to food to unique handicrafts. Everything takes on a local or international flavor, depending on which part you visit: the Petit Maghreb, the Vietnamese and Thai sector near rue Saint-Denis, the sector near the Jean-Talon public market, the Little Italy sector near boulevard Saint-Laurent or the western part with the South Asian and Mediterranean countries sector in Parc-Extension.
Ouf! Jean-Talon also offers a wide range of cultural and artistic activities organized by the Maison de la culture Claude-Léveillé, Place de la Gare and Bar Le Ritz PDB (for Punks Don't Bend), among others. To discover: built in 1936, Casa Italia is Montreal's first Italian community center. It presents a variety of cultural activities and events open to the public. Activities include restaurants, exhibitions, cultural events, shows and even an indoor cinema.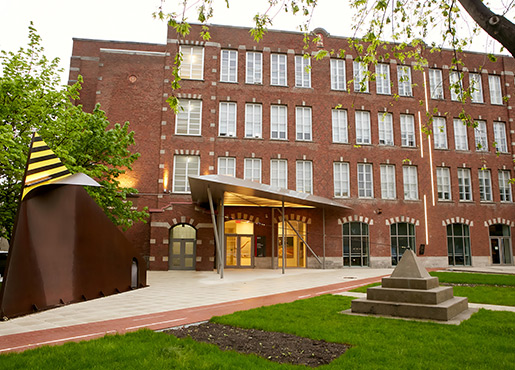 The Centre Jean-Marie-Gauvreau is one of the cultural leaders on Jean-Talon Street. This former school, purchased by the Société d'habitation et de développement de Montréal, is home to numerous artistic and cultural companies. It is also home to the Maison de la culture Claude-Léveillé. Source : Ville de Montréal.
Between boulevard Saint-Laurent and avenue Christophe-Colomb, rue Jarry Est is home to a wide variety of local businesses offering residents a wide range of products and services. Stroll along its sidewalks and let yourself be seduced by the tempting scent of delicatessens, bakeries and fruit shops, or by the comings and goings of people in the cozy cafés, trendy bars and restaurants that liven up the neighborhood. This effervescence is further enhanced by the presence of the Jarry metro, transforming it into one of Montreal's most vibrant thoroughfares.
Opened in 1818, this street was named in memory of Denis Viger, husband of the lady who sold the land to open the road. It crosses Montreal, from the St. Lawrence River to Rivière des Prairies. To the south, this street lies at the heart of the Quartier Latin and is one of the main arteries of the Plateau Mont-Royal. Farther north, in the Villeray district, shops are rarefied to make way for handsome residential triplexes and professional offices. There are a few specialty boutiques, international grocery stores and trendy restaurants, for example, just off the following cross-streets: Jarry, Jean-Talon and Bélanger.
The main commercial artery in the district of the same name, boulevard Saint-Michel boasts some one hundred commercial establishments spread over two main sections: one between rue Champdoré and avenue Émile-Journault, and the other between rue D'Hérelle and rue Everett. The commercial fabric is continuous, and this street, mainly accessible by car and via the 67 bus, boasts a large number of parking spaces. With its many pharmacies, banks and small markets, it's the ideal place to do your day-to-day shopping. The boulevard was officially established in 1938. It takes its name from Archangel Michael, the patron saint of knights.
Semi-commercial, rue Bélanger stretches from boulevard Saint-Laurent to boulevard des Galeries d'Anjou, for a total distance of 8.3 kilometers. The section in the Villeray district is a lively and charming thoroughfare. It's packed with stores, restaurants and cultural activities, making it a popular destination for locals and visitors alike. Whether you're looking for a good meal, a unique boutique or simply a pleasant stroll, rue Bélanger is sure to please. The street was opened in 1875. Its name comes from Louis-Nazaire Bélanger, a 19th-century Canadian businessman and politician who gave up part of his lot to build the street.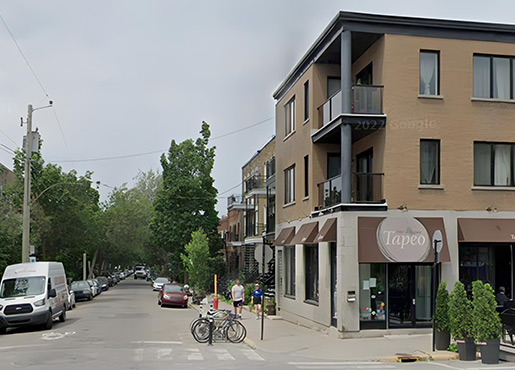 A popular corner of Villeray: the Tapeo restaurant.
Villeray Street, the old village and the neighborhood take their name from Louis Rouer de Villeray (1629-1700), member of the Sovereign Council of New France and comptroller of the Compagnie du Canada. Originally, Villeray Street was a rural thoroughfare linking the surrounding villages to the city of Montreal. Over time, it underwent significant urban development and became a popular semi-commercial thoroughfare. Here, you'll find old stone buildings reminiscent of colonial times, Victorian-style houses with colorful facades, and modern buildings adding a contemporary touch. This street attracts people with its restaurants and cafés: Tapeo, Meson, Café Vito, Café Velours, Boulangerie Sandrine Café, Café Perko and Le toasteur Villeray, as well as its boutiques: Atelier Entre-Peaux, Cockluch and Articho. Don't miss: Miss Villeray! An iconic neighborhood bar since 1960, Miss Villeray is a warm and special place to spend an evening with friends, dancing and partying. Ready to go out? Don't forget Miss Villeray's 10 commandments, because they mean business!
This street in the Villeray district was named after General Curière de Castelnau. This beautiful east-west street was once the center of the Sainte-Cécile parish. From June 28 to September 3, rue De Castelnau will be pedestrianized, creating a friendly public square for Villeray residents to enjoy. On the program: the placottoir gallery, BURROS ou la fête, a celebration embracing paradoxes as a means of reconciling ourselves with our human-animal selves, IMPULSO, an Afro-Colombian-inspired contemporary dance performance paying tribute to human power, strength and perseverance, café terraces, lively zones featuring local businesses, an outdoor visual arts exhibition; all in a warm and friendly setting.
The pedestrianization of the street during the summer offers a unique experience thanks to a colorful, warm and refreshing design. Photo: Borough of Villeray-Saint-Michel-Parc Extension
This east-west artery is known to motorists as the service road of the boulevard Métropolitain. The boulevard's name pays tribute to writer and poet Octave Crémazie (1827-1879). In the borough, it allows traffic to flow between 25th Avenue to the east and boulevard L'Acadie to the west, and concerns only the southern part of the boulevard. It's home to commercial squares, office buildings and public institutions: Maison des sourds, Tohu, Place Saint-Michel, Complexe Crémazie 1, 2 and 3, École Victor-Doré, Église Saint-Alphonse d'Youville, Conseil scolaire de l'île de Montréal, Monastère des pères rédemptoristes, Place Crémazie, to name but a few. There are a few small shopping islands offering basic services, including a few fast-food restaurants.
Every Montrealer knows this street from Plaza Saint-Hubert, located between Jean-Talon and Bellechasse streets. With its uniquely Canadian weather protection canopy, it is one of the city's most important commercial thoroughfares, attracting thousands of visitors every year. Part of the Plaza is located in the Villeray/Saint-Michel/Parc-Extension borough. It starts at rue Bélanger and runs all the way to boulevard Crémazie. There are many shops up to rue Jarry, but fewer beyond. Saint-Hubert Street crosses the island of Montreal from south to north. Around 1826, a first portion of Saint-Hubert Street was opened to traffic, and a second in 1865 after Hubert-Joseph Lacroix ceded the land. It attracted the French-Canadian elite, who built vast mansions here.
Why buy a property in Villeray-Saint-Michel-Parc-Extension?
Buying a property is an important decision. Certainly, the Villeray/Saint-Michel/Parc-Extension borough can be a good area for a profitable real estate investment in the medium to long term. However, there are a number of factors to consider when making your decision, especially if you want to live there. The type of neighborhood, its cultural life, the quality of life it offers, the amenities and services available, access to public transport or parking facilities, security and, last but not least, property prices: these are all aspects you need to analyze, in full or in part, depending on your preferences, to make the right decision.
For its multi-ethnic neighbourhoods
The Villeray/Saint-Michel/Parc-Extension borough comprises four distinct neighborhoods, each with its own ambience and lifestyle. However, they all share one important thing in common: great cultural and ethnic diversity. The richness of this diversity is reflected in the many restaurants, boutiques and cultural events to be found in each neighborhood. So if you're looking for a place to discover Montreal's cultural diversity, you won't be disappointed by this borough.
For local amenities and services
Whatever the borough or neighborhood, Montreal is generally well served in terms of amenities and services. And the Villeray/Saint-Michel/Parc-Extension borough is no exception. Grocery stores, pharmacies, medical clinics and professionals of all kinds, restaurants/bars and boutiques can be found on one of the many commercial arteries mentioned above, on the side streets or on those of a neighboring district.
If need be, the public transit network, major east-west and north-south arteries and highways provide access to everything that's popular in Montreal (including downtown) and neighboring cities. When it comes to municipal services in the borough, residents are well served.
61 parks
2 major parks
7 community gardens
9 subway stations
1 house of culture
1 cultural hall
3 libraries
3 outdoor pools
14 water games
8 paddling pools
15 outdoor ice rinks
2 arenas
Founded in 1942, Patro Villeray (formerly Patro Le Prévost) boasts a multifunctional center that includes an auditorium, library, swimming pool, gym, soccer field and community garden. Source : Patro Villeray.
For its educational services
One of the most important services to consider for young families is certainly the proximity of early childhood centers (37), primary and secondary schools, public CEGEPs and private institutions. In the public sector, there are more than 25 primary and secondary schools. These include Barclay Elementary School, which welcomes over 500 students from more than 40 different countries, followed by Lucien-Pagé, Georges-Vanier, Louis-Joseph-Papineau and John F. Kennedy High Schools.
There's also a renowned specialized school, the École Nationale de Cirque, and private establishments such as Collège Français (high school) and Collège Reine-Marie. Two other types of projects delight youngsters and their parents: the Camp des Arts offers day camps and intensive courses with artistic and recreational components for youngsters aged 5 to 16, and the Patro Villeray offers a diversity of leisure activities (sports, aquatic, outdoor, environmental, cultural, pastoral and community actions) for all clienteles: youngsters, teenagers, adults and seniors.
If you're looking for ideas for cultural outings, you won't be disappointed! Obviously, the leader here is the Maison de la culture Claude-Léveillé, whose annual cultural program is varied and accessible: dance shows, theater, music concerts, visual arts exhibitions and cinema. In 2023, it organized the event "40 ans de culture dans les quartiers": an exhibition on the history of maisons de la culture at Complexe William-Hingston. Other cultural organizations offering their own program of events include: Afrique en mouvements, Alliance Théâtrale haïtienne, Cité des arts du cirque – TOHU, Créations Etc, Dynamo Théâtre, Festival Vue sur la relève, Les Deux Mondes, compagnie de théâtre, Terres en vues, société pour la diffusion de la culture autochtone, Théâtre Bouches Décousues and Théâtre de l'Œil. To discover: reflecting the reality of the neighborhood, the Complexe William-Hingston library offers books in several foreign languages, including Hindi, Bengali, Tamil, Greek, Punjabi, Urdu, Gujarati, Spanish and Italian.
Villeray/Saint-Michel/Parc-Extension is renowned for its bicycle paths. In 2023, a new network of trails will be added, linking all 26 parks in the borough. Source : Ville de Montréal.
Throughout the summer, young and old alike will take part in a host of fun activities and outdoor shows in the borough's parks and public squares. The program includes a variety of sports and leisure activities, outdoor reading, outdoor shows and exhibitions. Among the most popular sports activities are cycling, soccer and swimming. For the enjoyment of youngsters and their parents, the Villeray/Saint-Michel/Parc-Extension borough has three outdoor swimming pools, 14 water games and 8 paddling pools. In winter, the borough's 15 parks and 2 arenas make it easy to enjoy your favorite sport: skating, sliding, field hockey, cross-country skiing, snowshoeing, tobogganing and more. Other sites, outside the borough but close by, offer a panoply of outdoor activities: Mount Royal Park and the nature parks of Anse-à-l'Orme, Bois-de-Liesse and Île-de-la-Visitation.
A residence in the Villeray/Saint-Michel/Parc-Extension borough allows people to become tourists in their own neighborhood and discover the vibrancy of their living environment by exploring its cafés, patisseries, restaurants and other culinary destinations. Here are eight popular restaurants in the borough:
Tapeo: In Villeray, discover the tasty tapas of refined, inventive Spanish cuisine. You'll appreciate the talent and mastery of chef Marie-Fleur St-Pierre, as well as the authentic service provided by the owners and attentive staff. Tapeo's varied menu will delight you.
Le Petit Alep: In Little Italy, Syrian and Armenian cuisine accompanied by tasty cocktails, served in a peaceful setting with walls adorned with artwork and a terrace.
Mesón Spanish General Restaurant: Located in the heart of the Villeray district, Mesón is a unique bistro. The restaurant offers a relaxed environment in which to enjoy original, comforting Spanish-inspired cuisine. Young and energetic, the Mesón team is delighted to welcome you in a vibrant atmosphere.
India's Oven: In Parc-Extension, sample classic Indian tandouris, curries and vegetarian dishes served in a pleasant atmosphere. Bring your own wine.
Café Vito: This small, elegant espresso bar on a street corner offers hot and cold drinks, paninis and gelato.
Bombay Mahal: In Parc-Extension, this restaurant serves incredible Indian dishes in a comfortable setting that pays tribute to India's rich cultural history. Vegetarian dishes, chicken, lamb, seafood, Tandoori, Thali and Biryani.
Marven's Restaurant: Renowned in Montreal for its typically Greek dishes, Marven's is an intergenerational restaurant that has become a must-visit thanks to its tasty dishes and warm atmosphere.
Fanfare Boulangerie-Resto: Located on Jarry St. East in Villeray, enjoy breads and pastries made with 100% organic and Canadian flours, quality coffees and colorful, tasty dishes for brunch or lunch.
For nearby medical services
The people of the Villeray/Saint-Michel/Parc-Extension borough are well served by the Quebec healthcare network. The Jean-Talon Hospital, located in Villeray, offers general and specialized healthcare services. It is part of the Centre intégré universitaire de santé et de services sociaux (CIUSSS) du Nord-de-l'Île-de-Montréal, which also includes three local community service centers (CLSCs) in the borough: the CLSC de Saint-Michel, the CLSC de Parc-Extension and the CLSC de Villeray. These CLSCs offer front-line services such as vaccination, nursing, mental health, nutrition, prevention and health promotion. Several private medical, dental and optometry clinics round out the healthcare offering.
Translated with www.DeepL.com/Translator (free version)
For its dynamic real estate market
The Villeray/Saint-Michel/Parc-Extension borough is one of Montreal's most diverse and dynamic. It comprises three areas with varied profiles, each offering opportunities and challenges for property buyers and sellers. For its part, Villeray is a booming neighborhood that is attracting more and more young families and professionals. It features a mix of single-family homes, duplexes, triplexes and condos, many of which have been renovated or built recently. Saint-Michel, on the other hand, is a popular, multicultural neighborhood offering more affordable properties than the Montreal average. It features mainly single-family homes and plexes, some of which are in need of renovation. Finally, Parc-Extension is a historically working-class, immigrant neighborhood currently undergoing a major transformation. It's mostly plexes and condos, some of which are new or under construction. Overall, from Q1 to Q2 2023, the average median price rose by 4% for single-family homes and 2% for condominiums.
*Source: Centris June 2023
Median price
Single-family homes
Source : Centris
Update : July 2023
Côte-des-Neiges/Notre-Dame-de-Grâce
L'Île-Bizard/Sainte-Geneviève
Villeray/St-Michel/Parc-Extension
Mercier-Hochelaga-Maisonneuve
Rivière-des-Prairies/Pointe-aux-Trembles
Source : Centris
Update : July 2023
Côte-des-Neiges/Notre-Dame-de-Grâce
Villeray/St-Michel/Parc-Extension
Mercier/Hochelaga-Maisonneuve
L'Île-Bizard/Sainte-Geneviève
Rivière-des-Prairies/Pointe-aux-Trembles
The Villeray neighbourhood in all its angles
With an impressive number of media reports highlighting its dynamism, the Villeray district is without a doubt one of the most sought-after neighbourhoods in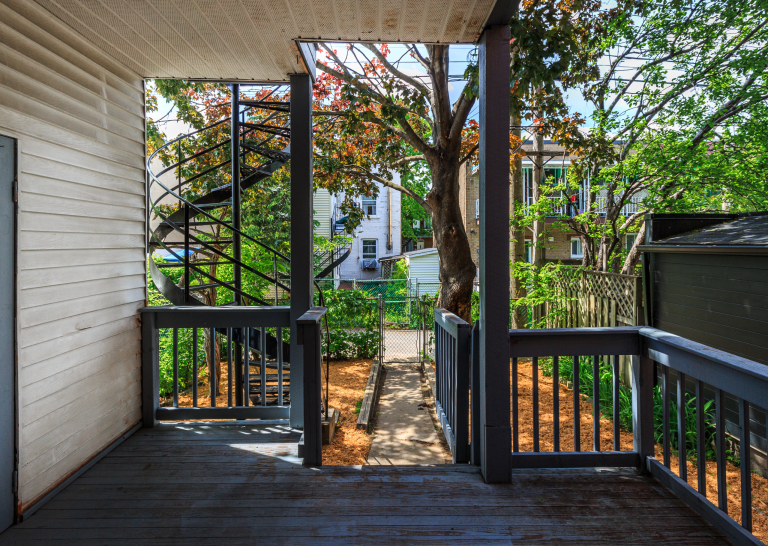 In Villeray/St-Michel/Parc-Extension, my real estate agency is Realta!
There are many reasons to live in Villeray/St-Michel/Parc-Extension. Whether you're selling your property or looking for the perfect home or condo to buy, there are many opportunities. Whether you're a buyer or a seller, take advantage of our real estate expertise for a successful marketing, or a purchase with a clear head. Meet the 
members of the REALTA team, Villeray/St-Michel/Parc-Extension real estate broker.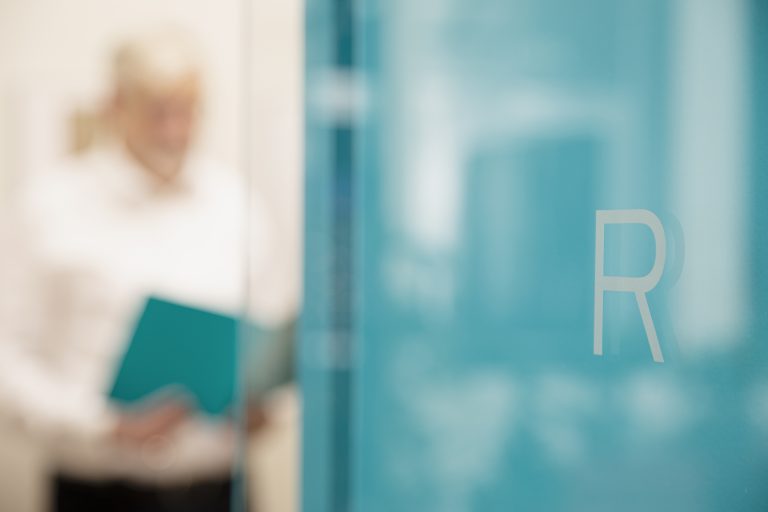 Information sources and useful links
Never miss an opportunity again. Subscribe to our newsletter and be the first to know about market news, statistics and the latest properties for sale!