The Plateau Mont-Royal borough
Welcome to this page dedicated to the Plateau-Mont-Royal borough in Montreal. REALTA, a real estate agency, presents its neighborhoods, its inhabitants, the businesses located there, the services available and, of course, the quality of life offered by this very popular area, both for city residents and visitors.
An urban jewel in the heart of Montreal
Located on land once dedicated to agriculture and livestock, the Plateau-Mont-Royal has embodied since the 1980s a bold perspective on urban living because it is based on the coexistence of living, working and playing… in one place! It features housing with picturesque staircases, tree-lined streets and vegetation coupled with numerous parks and green spaces.
In addition, a wide variety of shops, services and jobs are within walking distance. On a practical note, three metro stations (Sherbrooke, Mont-Royal, Laurier) and a network of bicycle paths (including the Route Verte number 1) make the Plateau an intensely lively borough, offering a quality of urban life that is hard to match.
Picturesque dwellings and typical stairs, Jeanne-Mance street, Plateau Mont-Royal
Population: 104,000, 12,792 inhabitants per km², 6.1% of the total population of the city of Montreal
Average age: 37.4 years, (the youngest of the 19 boroughs of Montreal)
Area: 8.1 km².
Person per household: 1.8
Renters: 72% of the population
Owners: 28% of households
People with college or university degrees among 25 – 64 year olds: 80%.
Visitors per day: 100,000 people
Mile End stretches from Mount Royal Avenue to Van Horne Avenue, between Hutchison and Saint-Denis Streets. With its cosmopolitan character, thriving arts community, world-renowned independent music scene (Arcade Fire got its start here), as well as its boutiques, cafés and famous bagels, it has become one of the hippest neighborhoods in the world.
A foodie or historical tour will convince you! According to Times Out magazine, Mile End was ranked 5th out of 51 coolest neighborhoods in the world in 2022. In addition to its social and cultural aspects, Mile End has also become a major economic hub, home to the new generation of start-ups, especially in the techno field. The Institut québécois d'intelligence artificielle – Quebec (MILA) and Ubisoft have been based there since 1993 and 1997.
Local Montreal Food Tours is a company whose goal is to create a gourmet tour that defines Montreal and the province of Quebec as a unique gastronomic place. Source : https://localfoodtours.com/
Saint-Viateur East neighborhood
Nestled in the Mile End between St. Laurent Boulevard and St. Denis Street, has transformed into a thriving center of creativity and innovation, with a dramatic increase in employment from 7,500 to 13,000 between 2012 and 2016. Once witnessing the decline of the textile industry, the neighborhood now has over 600 businesses and a population of over 5,700 residents.
Closely associated with civic engagement, having been the scene of a popular protest movement in the 1970's and 80's that saved the large grey stone houses from destruction. This movement led to the creation of the largest cooperative housing project in North America. In addition, citizens played a key role in the preservation and acquisition of the Notman Garden by the City.
It takes its name from the community that lives there and breathes the village spirit. Located between Sir Wilfrid Laurier Park and Papineau Avenue, this neighbourhood vibrates to the rhythm of Laurier Avenue East. A group of committed volunteers, also known as Le Petit Laurier, contributes to the vitality of the neighbourhood by organizing festive and unifying projects such as street picnics or film screenings in the alleys.
Thanks to the concerted efforts and consultations carried out over the past few years, a vision of renewal for the Eastern Plateau and the areas adjacent to the railroad tracks has been developed. This vision is based on the consolidation of the region's economic vocation as well as the emergence of sustainable, accessible and safe environments for living, working, studying and creating.
The development project for Place Gérald-Godin aims to extend its perimeter beyond the existing pedestrian island in order to create a bold and unifying place in the heart of the Plateau, particularly around the Mont-Royal metro station. Within this framework, a cultural pole is planned, including the construction of a new library and the renovation of the Maison de la culture du Plateau-Mont-Royal.
Sidewalk sale on Mount Royal Avenue: 2 kilometers of stores, businesses and restaurants eager to show you the best deals in town.
Commercial streets of the Plateau
The Plateau-Mont-Royal borough is made up of 15 commercial streets, which offer both local and destination businesses. You are probably familiar with the three main streets: avenue du Mont-Royal, boulevard Saint-Laurent and rue Saint-Denis.
Of these, only the first two hold sidewalk sales, which are very popular. But the Plateau Mont-Royal is also: Laurier Street East and West (part), Saint-Viateur Street West (part), Bernard Street (part), Van Horne Street (part), Duluth Avenue, Park Avenue (part), Prince-Arthur Street, Sherbrooke Street (part), Rachel Street, Saint-Joseph Boulevard and Papineau Street.
What public services are available on the Plateau Mont-Royal?
70 parks and green spaces
7 water games
1 house of culture
2 large parks
2 arenas
2 libraries
16000 street trees
13 outdoor skating rinks
15 commercial streets
5 indoor pools
1 indoor skateboard court
92 sidewalk cafes
2 outdoor pools
1 outdoor skateboard park
21 Parklets
By the way, do you know what a Parklets is?
4 wading pools
6 pedestrian streets
A dynamic cultural environment!
The Plateau-Mont-Royal has been recognized for some years as one of the main cultural and artistic places in Quebec and Canada. According to Expedia.ca, it is a place frequented by artists, students and bohemians of all kinds; this Montreal borough is a paradise of creation and counter-culture.
In the fall of 2005, it was named the most creative place in Canada by a study conducted by Hill Strategies Research. According to this study, the Plateau-Mont-Royal areas linked to the H2W, H2J, H2T postal codes contain the highest concentration of artists in Canada. It is the most creative neighbourhood in Canada, with a concentration more than ten times the Canadian average of 0.8%.
In addition, the Plateau Mont-Royal borough is home to a host of cultural establishments, both classic and avant-garde, in the fields of music, dance, visual arts, theaters, Maison de la culture, and others. Let's mention the main ones:
The Conservatoire de musique de Montréal.
The Agora de la danse.
Les Grands Ballets canadiens.
The Marie Chouinard Company.
The Louise Bédard Danse School.
The Théâtre d'Aujourd'hui | Théâtre du Rideau Vert | Espace Go | Théâtre La Licorne | Théâtre de Quat'Sous | Théâtre de l'Esquisse.
The Conservatoire d'art dramatique de Montréal.
The Maison de la culture du Plateau-Mont-Royal.
And several art galleries, including the Galerie Simon Blais.
Creative and spectacular, the dance performances produced by Les Grands Ballets have been dazzling people for over 60 years. Every masterpiece begins in the practice room.
The Plateau has a great concentration of restaurants, cafés, nightlife with trendy bars (lounges, wine bars…), micro-breweries, delicatessens, thrift stores, cinemas, several welcoming hotels as well as a wide range of local businesses (grocery stores, pharmacies, banks, etc.). With its wide variety of restaurants, cafés and bars, the Plateau is a place where you can discover new flavors and culinary experiences. Here are some of the most renowned establishments:
Discover the best poutine in Quebec at La Banquise. More than 28 kinds of poutine to be enjoyed 24 hours a day, seven days a week, for the pleasure of locals and tourists.
The Schwartz restaurant with its famous "smoked meat sandwich" has seen many celebrities pass through. It remains one of the temples of a traditional Montreal meal.
The Bily Kun bar has also taken its place on Mount Royal Avenue as well as the restaurant L'Avenue which has become famous for its brunches.
The Croissanterie Le Figaro and its Parisian atmosphere are emblematic of this neighborhood.
The restaurant Le Café Cherrier, which has also survived the passage of time, also has a French bistro atmosphere.
Beautie's, for its brunches.
La banquise, for its famous poutine.
Ma poule mouillée, for its roasted chicken.
St-Viateur Bagels, for its …
Au pain perdu, for its brunches.
And Valmont, for its fresh fruits and vegetables.
The borough has several educational institutions of all levels including :
Several public elementary and secondary schools that are part of the Commission scolaire de Montréal, including FACE High School, a French and English school with a focus on the arts.
The National School of Public Administration.
The Conservatoire de musique de Montréal.
The École supérieure de ballet du Québec.
The Conservatoire d'art dramatique de Montréal.
The National Theatre School of Canada.
The Institut de tourisme et d'hôtellerie du Québec;
The University of Montreal and UQAM, as well as the CÉGEPS of Rosemont, Maisonneuve and Old Montreal, all of which are accessible in a short time via public transportation.
The Plateau Mont-Royal real estate market
The Plateau-Mont-Royal is a highly sought after area of Montreal in terms of real estate. Located in the downtown area, the Plateau-Mont-Royal is known for its unique architecture and bohemian charm. The real estate market in this area is very dynamic and prices can vary considerably depending on the location, size and condition of the properties.
According to Centris data, the median price of single-family homes in the Plateau-Mont-Royal in February 2023 was $1,300,000 CAD, while the median price of condominiums was $552,000 CAD. These prices are higher than the average for the city of Montréal due to the high demand for properties in this neighbourhood.
The real estate market in the Plateau-Mont-Royal is also very competitive, with a limited number of properties available and a large number of potential buyers. Buyers must often be prepared for multiple bids and offers above the asking price.
In sum, the Plateau Mont-Royal real estate market is a seller's market, with high prices and strong competition for available properties. However, this also reflects the appeal of this popular neighborhood and its reputation as one of the most desirable places to live in Montreal.
Centris indicates that there are currently more than 159 properties for sale on the Plateau Mont-Royal. Condos and plexes are the most popular types of properties.
Discovering the Plateau-Mont-Royal
"Le Plateau", as Montrealers affectionately call it, is a borough located in the heart of the city that occupies an area of approximately 8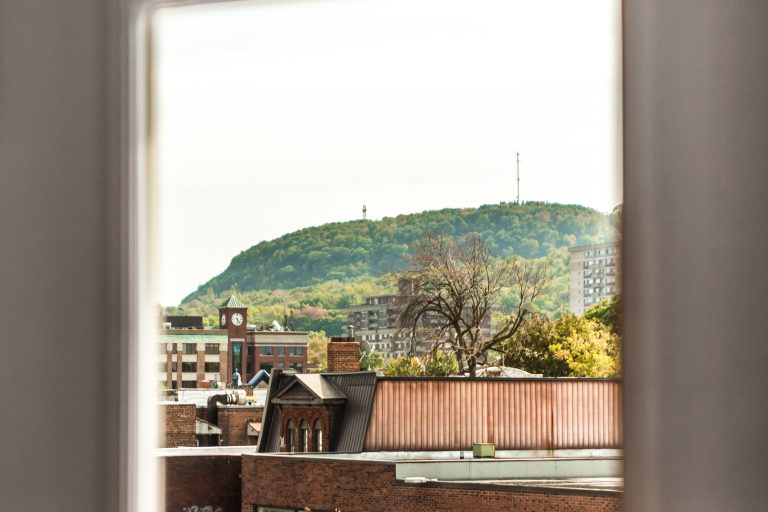 Mile End, a center of culture, art and energy
Known for its diversity and unique atmosphere, Mile End is one of Montreal's most diverse and creative neighbourhoods. Throughout its 200-year history, this area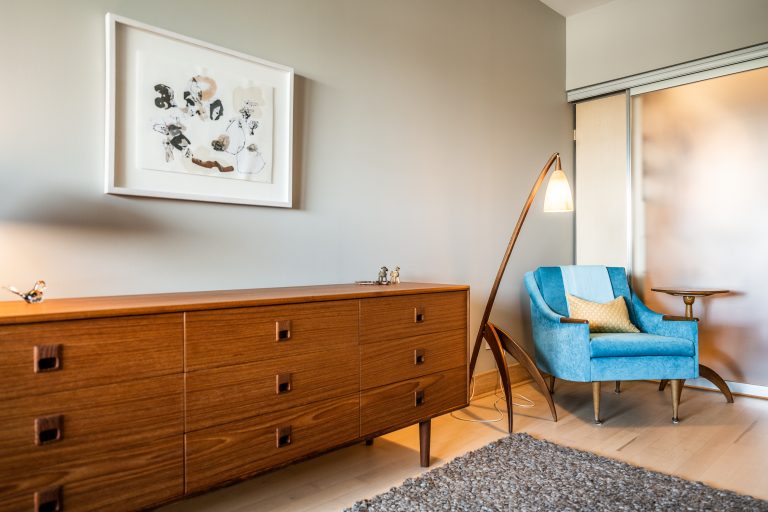 On the Plateau Mont-Royal, my real estate agency is REALTA!
There are many reasons to live in the Plateau Mont-Royal. Whether you're selling your property or looking for the perfect home or condo to buy, there are many opportunities. Whether you're a buyer or a seller, take advantage of our real estate expertise for a successful marketing, or a purchase with a clear head. Meet the 
members of the REALTA team, Plateau MOnt-Royal real estate broker.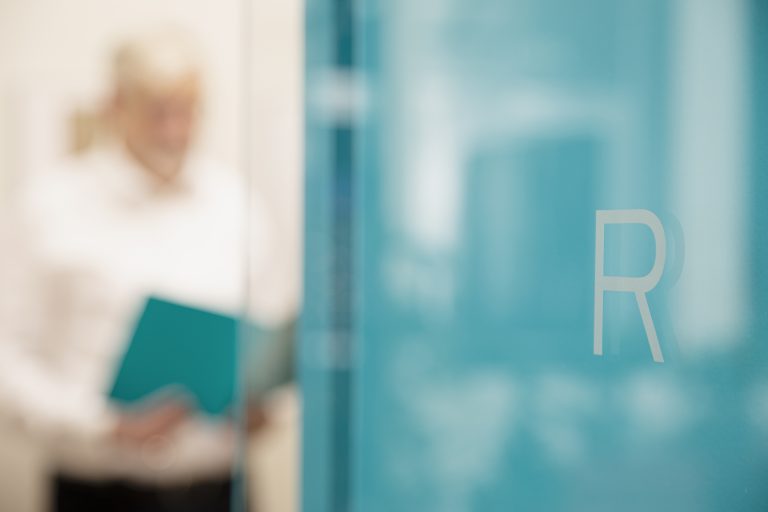 Le Plateau Mont-Royal - Useful links
Le Plateau Mont-Royal - Text Sources
Never miss an opportunity again. Subscribe to our newsletter and be the first to know about market news, statistics and the latest properties for sale!