Explore the properties represented by REALTA's real estate brokers in the boroughs of the city of Montreal, as well as in the neighbouring cities located on the island of Montreal.
Offering a high quality of life, Montreal is also a dynamic and multicultural city. It is known for its picturesque neighborhoods, which benefit from their original atmosphere. Indeed, one can go from a pleasant stroll in the charming historic district of Old Montreal, to a walk in Griffintown where the modern dominates.
Why not discover a little bohemian vintage corner, like Mile End, or dip into another culture, in Little Italy or Chinatown? And finally, what about the green alleys of Montreal? Architectural relics of the late 19th century, the alleys are now a place for civic gatherings: green islands, playgrounds for children, places for artistic expression on numerous murals, happy hours between neighbors, and much more!
That's what's cool about Montreal, there's something for every taste and culture. Each borough has its own personality, diversity and cultural richness.
What is the population of Montreal?
Montreal is the largest city in the province of Quebec and the second largest in Canada. Here are some figures on the city which is also the most important French-speaking city in North America. Its total area is 431.5 km². In 2021, its population was 2,025,928, of which 1,147,200 were employed. The most common languages spoken in Montreal are French and English; more specifically, in 2021, approximately 49% of Montrealers declared French as their mother tongue, while 16% declared English as their mother tongue.
A city with a dynamic and diversified economy
Montreal is an important economic center in Canada, with a dynamic and varied industry. The city is home to a major international trade center, supported by one of the largest commercial ports in North America.
Industrial giants in the aerospace, information technology, video game and life sciences industries have chosen to locate in the municipality. In addition, tourism is a significant source of business activity and revenue.
Montreal also offers considerable opportunities for entrepreneurs and workers thanks to a skilled, multilingual workforce and a highly developed business support network. For example, the contribution of the academic community makes Montreal a hub for artificial intelligence (AI) research. Also, on an international level, its AI ecosystem is booming.
Post-Secondary Education Capital of Canada
Montreal-based academic institutions and research centers play a vital role in promoting innovation and economic development in the city.
The concentration of students in Montreal is a result of the quality of education offered, the variety of study programs available, and the competitive and affordable tuition fees. Tuition fees for international students are among the lowest in North America.
In short, studying in Quebec is generally less expensive than elsewhere in Canada or the United States, while offering a similar quality of education.
Montreal boasts two universities ranked among the top 150 in the world: McGill (35th) and the Université de Montréal (137th), as well as the HEC, ranked in the top 100 business schools in the world. The city has 11 universities, more than 60 public (CEGEPs) and private (pre-university and technical) colleges and more than 50 vocational training centers.
Quality public transportation service
Montreal's public transit system is extensive, including subways, buses and commuter trains. The metro network has 4 lines with 68 stations over 71 kilometers (underground) and approximately 1,000 cars.
The bus network covers the island of Montréal with 224 lines and 2,000 vehicles over a territory of 500 km2. In 2021 as in 2020, the pandemic and health measures have considerably changed the needs and habits of the clientele: 165.5 million trips were made during these years, or 44.2% of the ridership in 2019. Nearly 11,000 employees work for the Société de transport de Montréal.
In 2016, an article in Le Monde headlined: Montreal, North America's cycling capital
Montreal is also a city of bicycles
Montreal is a city that encourages cycling with its extensive network of 901 km of bike paths, offering an easy way to get around the streets, parks and along the St. Lawrence River.
In the first nine months of 2022, Montreal's bikeway counters recorded more than 12 million trips, attesting to the popularity of this means of transportation.
This figure is down slightly from the previous year, when nearly 17 million trips were recorded. It is clear, however, that these figures reflect the growing importance of this means of transport.
A gastronomic destination
Montreal is a destination of choice for food lovers. The wide variety of culinary choices is fascinating to those who want to travel the world with their fork.
Indeed, the cultural diversity of Montreal is reflected in its restaurant offerings: French, Italian, Portuguese, Asian, Mauritanian, and so much more. Quebecois ? Montreal is proud of its local culinary specialties, including the famous poutine (French fries, brown gravy and fresh cheese) and its legendary smoked meat sandwiches.
Did you know that Montreal has an average of 27 restaurants per 10,000 inhabitants? This makes it the city in North America with the most restaurants in proportion to its population, surpassing New York and San Francisco. Moreover, with its numerous terraces, pedestrian streets and food trucks in the summer, there are many opportunities to take a break and enjoy a meal in good company.
Finally, visitors and residents alike can enjoy fine dining at world-renowned establishments such as Joe Beef Restaurant, Au Pied de Cochon Restaurant and Toqué Restaurant.
Montreal, a popular tourist destination
Finally, Montreal is a lively and vibrant city that offers a multitude of activities whether you are a tourist or a resident. People enjoy the city's many stores, bars and clubs, attend sporting events such as local field hockey, soccer and soccer games, stroll through one of the 1,495 parks or visit the city's historic neighborhoods.
Tourism plays a crucial role in the economy of Montreal, a city known for its rich history, diverse culture, exceptional cuisine, renowned festivals and popular tourist attractions.
Among the most popular sites are the Notre-Dame Basilica, the Old Port of Montreal, the Montreal Museum of Fine Arts, the Pointe-à-Callière Museum, the Montreal Biodome, the Montreal Botanical Garden and Jean-Drapeau Park.
Montreal's festivals are also a major attraction: the Montreal International Jazz Festival, the Just for Laughs Festival, the Montreal World Film Festival, the Nuits d'Afrique Festival and the Grands Feux Loto-Québec, to name a few, attract visitors from the city, from other regions of Quebec and Canada, and from around the world.
The latest statistics from Tourisme Montréal confirm that the metropolis welcomed 8 million visitors in the summer of 2022, 80% of its pre-pandemic level in 2019.
In Montreal, my real estate agency is REALTA!
There are many reasons why living in Montreal may be attractive to you. Whether you're selling your property or looking for the perfect home or condo to buy, the opportunities are numerous. Whether you're buying or selling, take advantage of our real estate expertise for a successful marketing or buying experience. Meet the 
members of the REALTA team
, Montreal real estate broker.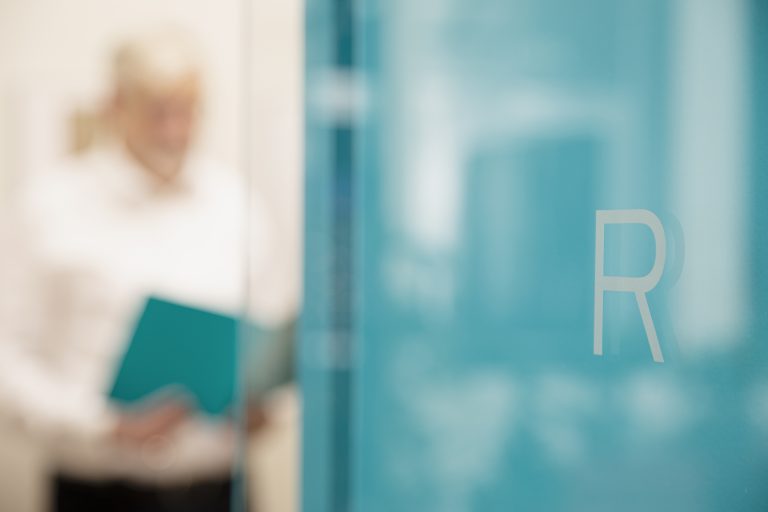 Never miss an opportunity again. Subscribe to our newsletter and be the first to know about market news, statistics and the latest properties for sale!